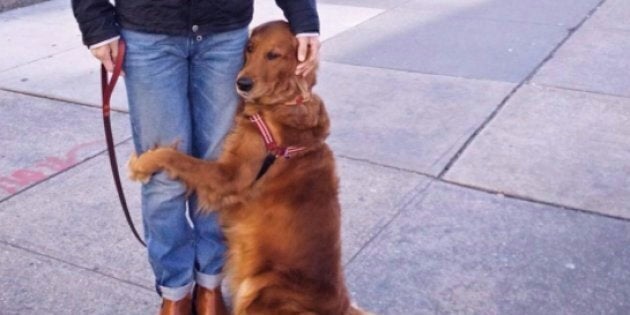 If you're going to be without a date this Valentine's day, you may want to book a speedy trip to New York.
The city is home to Louboutina, a five-year-old golden retriever who loves giving "hugs" to strangers.
Louboutina first showed her snuggly side with owner Cesar Fernandez-Chavez by cuddling up to his side on a walk.
"She gets a very good grip, depending on where I'm standing. I have to make sure that I'm keeping well-balanced," he told the Dodo.
It wasn't long before Louboutina began to wrap herself around neighbours she'd see while out in Manhattan - and her habit soon gained the attention of strangers.
"When she sits next to someone, then I say: 'You're probably going to get a hug,'" Fernandez-Chavez explained.
Louboutina's affectionate side has made her a social media star, with more than 63,000 followers on Instagram.
Check out some of her love-filled photos below or follow her on Instagram to keep up to date with the cuteness.