You have an early flight to Perth in the morning, your bag is empty and you're knee deep into episode six of Stranger Things.
Aside from missing said flight, it would seem that there's no way out.
Luckily, Qantas has answered all of your prayers at once. Passengers will have access to Netflix, Spotify and Foxtel mid-air when the airline launches its free in-flight Wi-Fi service later this year.
With a huge library of content enabled by NBN supplied Wi-Fi, the service will first be switched on in a domestic aircraft later this month, with the rest of the Qantas domestic fleet -- a mix of Boeing 737 and Airbus 330 air crafts -- joining in mid-year.
"We know that email, online shopping and general web browsing will be popular uses when we switch on Wi-Fi, but what a lot of people relish about flying is being able to catch up on their favourite TV shows or watching movies that they didn't get to see at the cinema," Qantas Group Executive of Brand, Marketing and Corporate Affairs Olivia Wirth said.
"Foxtel and Netflix both have huge catalogues that are expanding all the time, so there will be no shortage of entertainment onboard."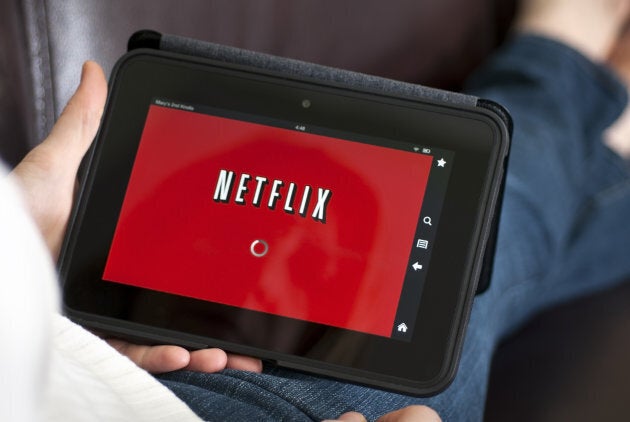 Pay-TV Foxtel will be giving passengers a free three-day trial of the app and content whenever they fly domestically with Qantas. Netflix and Spotify will offer new customers a free 30-day trial accessed by a sign-up subscription (existing members can just log on as usual).
The in-flight Wi-Fi page will also feature the usual assets: real-time flight data, weather updates and hotel, restaurant and transport options.
The news comes after the airline installed ViaSat satellite-receiving equipment on its first 737 aircraft in November 2016. Qantas is currently in talks with other content suppliers to extend these services into its regional and international fleets.
Stay tuned. And keep bingeing.
ALSO ON HUFFPOST AUSTRALIA