In 2017, sustainability isn't a word that Alex Elliott-Howery particularly likes to use.
"I don't think it really means anything anymore," Elliott-Howery, co-owner of Sydney family business Cornersmith told The Huffington Post Australia.
"We try to make thoughtful decisions when it comes to our waste, our food and our community. That's what I keep coming back to and that has been our ethos the entire way through."
I think part of the reason that this has been so successful is because it rings true. And we're really staunch about it.
Cornersmith began as a cafe perched on the corner of a busy street in Marrickville, in Sydney's inner -west. Now, it has expanded into the neighbouring suburb, Annandale.
From the outside, both are seemingly modest.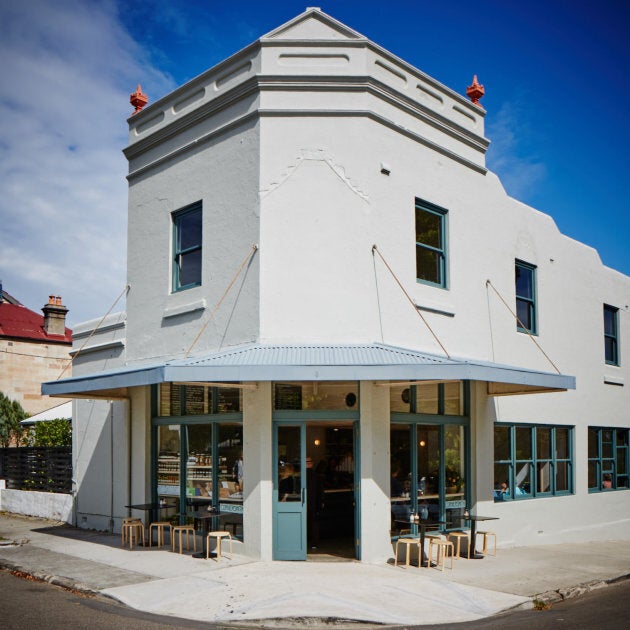 Until you turn up on a Saturday morning with the rest of Sydney -- both locals and the wider public -- who are willing to make the hike for a plate of duo Elliott-Howery and James Grant's thoughtfully created wholefood.
The Cornersmith story
For Elliott-Howery, a Dulwich Hill local, it all started with a can or two of humble, home-made tomatoes.
"My partner James had been in the coffee industry for a long time and wanted to open his own place. We had two kids at the time so that thought seemed a little crazy. I had always been an enthusiastic cook, so when I was at home a lot, I really got into home ethics," Elliott-Howery told The Huffington Post Australia.
I felt a lot of guilt about the state of our food industry, so I started to empower myself.
"My friends and I would get together once a week and try to make something that was off the menu in Australia. The tipping point for me was learning how to make our own canned tomatoes," Elliott-Howery said.
"I spent a ridiculous amount of time bottling 100 kilograms of the stuff and soon enough I had enough to last my family for six months. I thought, there was something in this."
It wasn't long until Elliott-Howery garnered a reputation as the 'picking lady'.
"I would walk around looking at all of the fruit rotting on the ground and decided to start preserving it. People started dropping a bag of kumquats on my doorstep and I'd give them a jar back."
"People want delicious food and coffee but they also want to know stuff. This whole experience has shown me that education is powerful."
"Marrickville five years ago was very different. It was a risk to look at making food this way and we were lucky that people responded to it," Elliott-Howery said.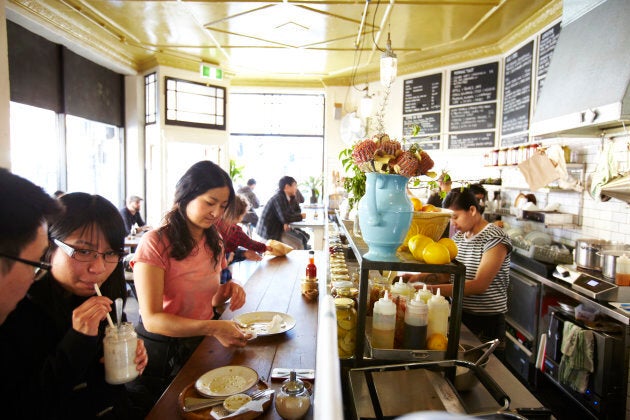 The Cornersmith cycle
Walk into one of two Cornersmith stores today and you'll find a row of blackboards. One lists the featured produce for that week.
"We have a whole range of suppliers and we look to them all the time. There are some who we really feel connected to and there are others who are just locals from down the street," Elliott-Howery said.
"Where we can, we always support the little guys."
Someone will call us and say they have hundreds of strawberries that were rejected by a supermarket and are about to be dumped. We'll buy them and turn them into something.
"We don't important anything. Australian produce is our rule and we try to get as close as we can. And we explicitly work with the seasons. As soon as our fruit and vegetable providore tells us something has changed, due to the weather, it's off the menu," explains Elliott-Howery.
"Our head chef is our waste warrior -- she's always trying to come up with new ways to save stuff that's going off," Elliott-Howery said.
"If there's corn on the menu, she'll use the corn husks to make a corn broth that appears somewhere else."
The Cornersmith pickle
Cornersmith's signature -- bread and butter cucumber pickles -- is a delicate balance of tartness and deliciousness squished into a glass jar.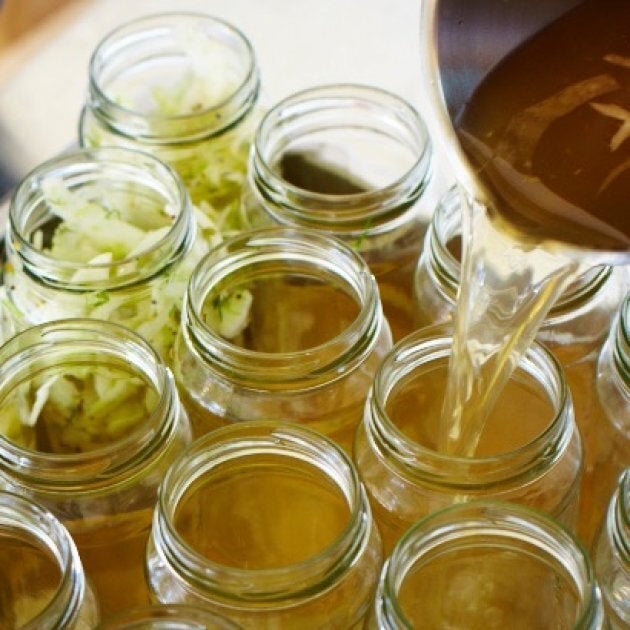 "For me, preserving just makes sense. It's about knowing what's going into your food, reducing waste and making food last longer. And it's something that has gotten lost these days," Elliott-Howery said.
I think extending the life of something is a much bigger issue.
Despite this, Elliott-Howery's efforts have garnered quite a following.
"Our neighbourhood trading became something much bigger than I ever expected. That's why we set up the picklery and workshops to push that knowledge -- and we're making moves to push that further."
ALSO ON HUFFPOST AUSTRALIA