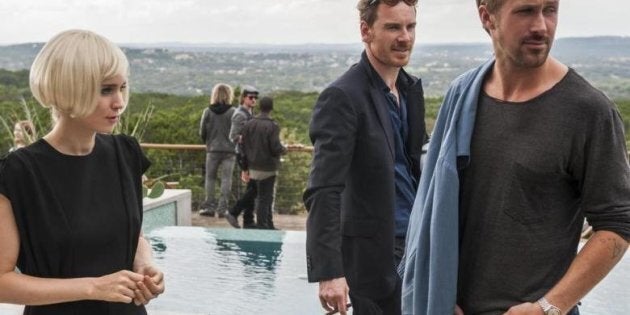 At first glance, the "Song to Song" trailer is surprisingly happy for a Terrence Malick movie. Rooney Mara and Ryan Gosling play smiley lovers floating through the Austin music scene, and that's about all we know about the drama, which opens March 17. Yet Mara and Gosling's flirtations are scored by Del Shannon's "Runaway," with lyrics like, "I wonder what went wrong with our love." It looks like Michael Fassbender is on hand to shake up their picturesque romance, at least when he isn't pouring olive oil into Natalie Portman's mouth. Whatever is happening here, we're in.
"Song to Song" marks Malick's third feature in as many years, following "Knight of Cups" and the IMAX evolution documentary "Voyage of Time." Before that, Malick made "To the Wonder," "The Tree of Life," "The New World" and a bunch of cinematic classics that you should revisit.
Watch the "Song to Song" trailer above.