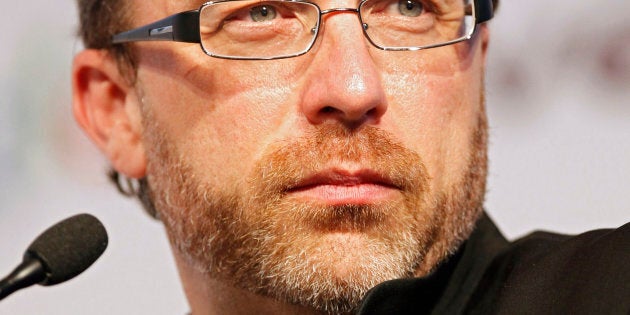 It's more important than ever to support quality journalism to challenge the "nonsense" of "alternative facts", Wikipedia co-founder Jimmy Wales says.
But the chair of Wikia, Inc, said he remains fundamentally optimistic about the future of news consumption.
The Huffington Post Australia asked Wales what went through his head when he heard the term "alternative facts" on a U.S. news network a few weeks ago.
"It was ridiculous," Wales said.
The 50-year old entrepreneur, who is preparing to visit Australia in May for the World Business Forum, doesn't hold much stock in the "post-truth-world" argument being bandied about to explain why some facts don't seem to matter.
There are just facts, not alternative facts, and there are lies, which saying things that aren't consistent with the factsJimmy Wales
"This idea that we're in some kind of post truth, post-fact world is really not correct and I think a lot of people are very upset about this concept," he said.
That's not an entirely surprising view from a man that co-founded the largest open source encylopaedia in the world.
The encyclopaedia has recently taken a strong line on what it called unreliable sources, earlier this month announcing the Daily Mail has been removed as a "reliable source" on the crowd-sourced encyclopaedia after the news group was deemed "generally unreliable".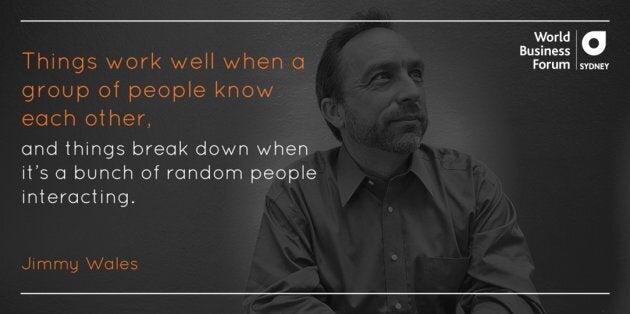 Wales sees tremendous value in traditional and well established news agencies, but he said it's important that consumers demand quality from newspapers and magazines.
"We do see a lot on nonsense floating around and I think that it's more important than ever that we support quality institutions," he said.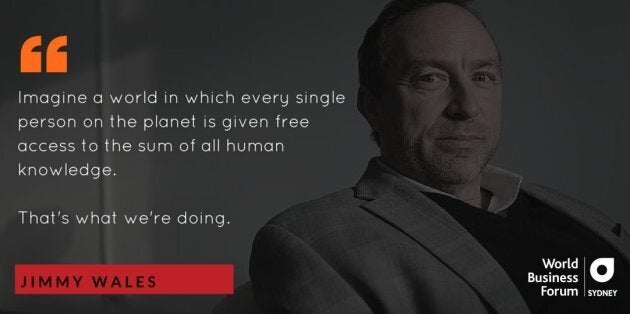 But he said he remains fundamentally optimistic about the future of news consumption thanks in part to simplified payment methods via apps and e-readers.
As it becomes easier for people to pay for news though apps, more people will pay for it he said.
But the idea that media that can be 100 percent funded with advertising is a more problematic idea today than its ever been, he said. In the past, people were worried newspapers would be beholden or subservient to corporate money paying for the ads.
"The issues these days are programmatic and so forth, that it leads people down a path of clickbait headlines," said Wales.
"It makes more sense from a pure business point of view to post an outrageous headline and some hastily written crap than to really spend the money on a really thoughtful piece and so forth, because that costs more.
"People are willing to pay for that kind of quality, but if all you're doing is chasing clicks, it's hard to justify that kind of quality."
Jimmy Wales will be presenting at the World Business Forum Sydney 2017alongside Arianna Huffington and Randi Zuckerberg. The Huffington Post Australia is proud to once again be a Media Partner and our readers are entitled to discounted rates by using promo code: HUFF10