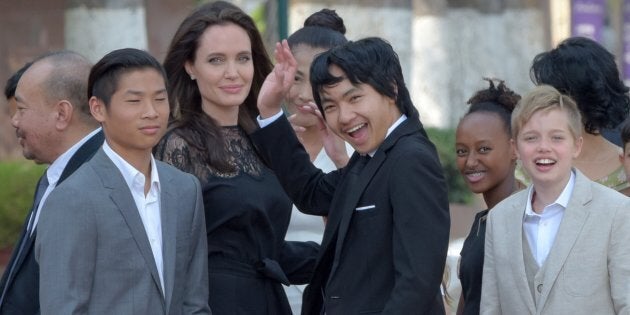 Angelina Jolie has tried to keep a low profile while her increasingly nasty divorce and custody battle with Brad Pitt kept her in the headlines. Now, it seems she's ready to return to the spotlight again.
On Saturday, Jolie made her first public appearance since the split, stepping out in Siem Reap, Cambodia, at a press event ahead of the premiere of "First They Killed My Father." Jolie directed the film, which is based on a memoir of the same name by Cambodian human-rights activist Loung Ung and details the devastation caused by the communist Khmer Rouge's regime in the 1970s.
The film is a passion project for Jolie, as Cambodia holds a special place in her heart: Her son Maddox was born in Cambodia and both he and his brother Pax helped work on the film, according to People magazine.
The press event and the premiere later that day were both family affairs as Jolie brought along all six of her children, who got to meet Cambodia's King Norodom Sihamoni.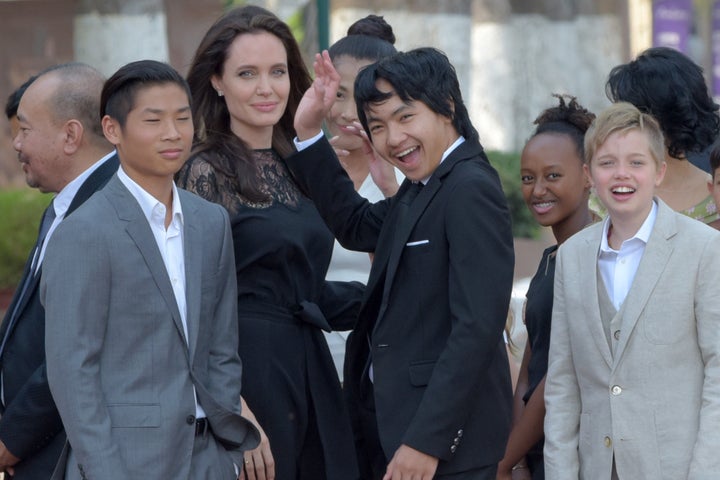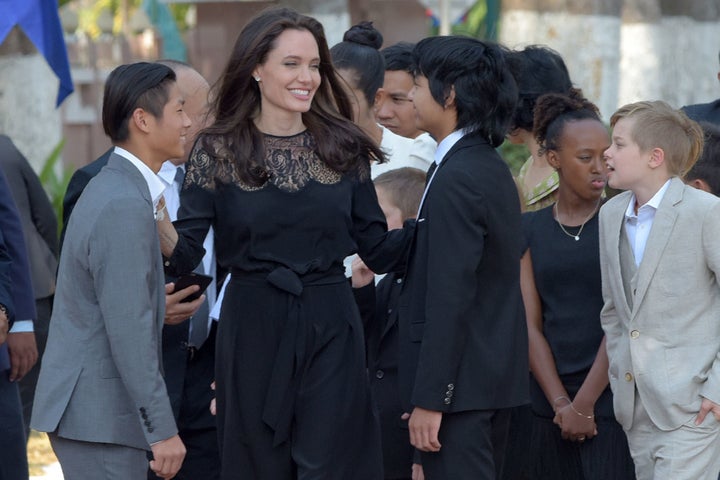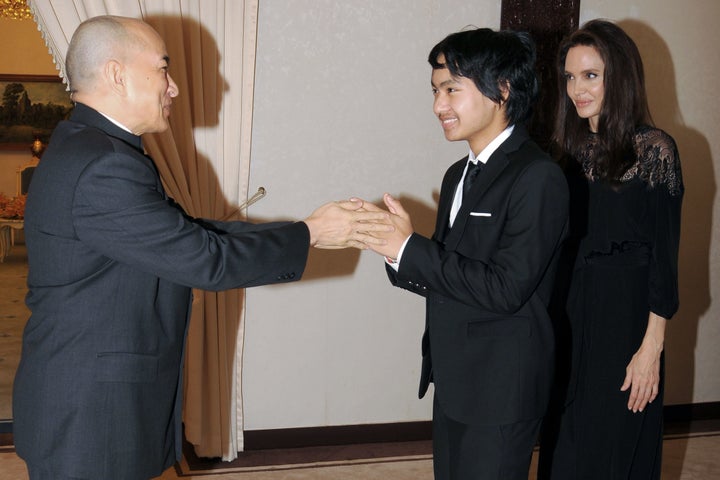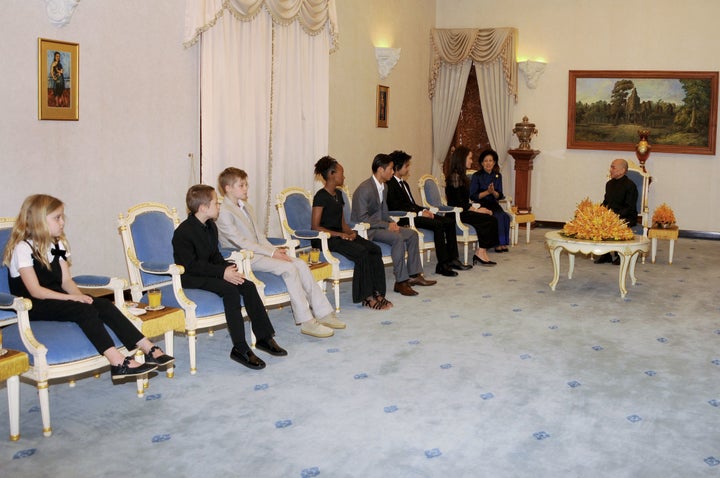 According to People, while at the film's premiere, Jolie opened up about her personal connection to the movie and to Cambodia.
"This film was not made to focus on the horrors of the past, but to celebrate the resilience, kindness and talent of the Cambodian people. Most of all, this film is my way of saying thank you to Cambodia," Jolie said. "Without Cambodia, I may never have become a mother. Part of my heart is and will always be in this country. And part of this country is always with me: Maddox."