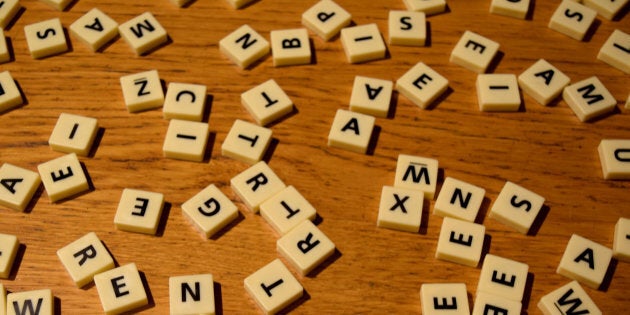 First dates. They can be exciting -- exhilarating, even. Though people would be lying if they said they weren't a little daunting or nerve-racking.
To break the ice you could try chatting about the weather, or who's winning the cricket. But why would you settle for menial banter when you could play Scrabble with a stranger, using exclusively naught words?
"Dirty Scrabble was a suggestion from a friend, actually, when I was mapping out the events. I wanted to create simple ways that people can have fun and open up, bringing out their real personality as opposed to just being jammed in front of someone spitting out their life story as quickly as possible," Jordi Sinclair, founder of Smudged Lipstick Events told The Huffington Post Australia.
The U.K.-based events company 'un-glues people from their screens' by doing fun and quirky things.
One of the best things is that if you don't feel a spark with someone, Dirty Scrabble works as a great distraction from having to force a conversation.
"The ethos of Smudged Lipstick is built around improving our offline communication skills. We're so used to texting, sending emojis and abbreviating everything that our simple conversational skills such as eye contact, tone of voice and body language are completely deteriorating," Sinclair said.
"I'd also been to a number of dating events that were so lame and cringe-worthy that I saw a real market for cool, fun events for regular people that don't focus on 'love' and 'finding the one'. So, I quit my (incredibly stable) PR career to launch Smudged Lipstick. It recently named the U.K.'s Events brand of the year for 2016 at the recent U.K. Dating Awards, even though we don't just do dating events."
As the name suggests, Dirty Scrabble is not your ordinary first date. Instead of talking about careers and families, dates make naughty words from a section of letters.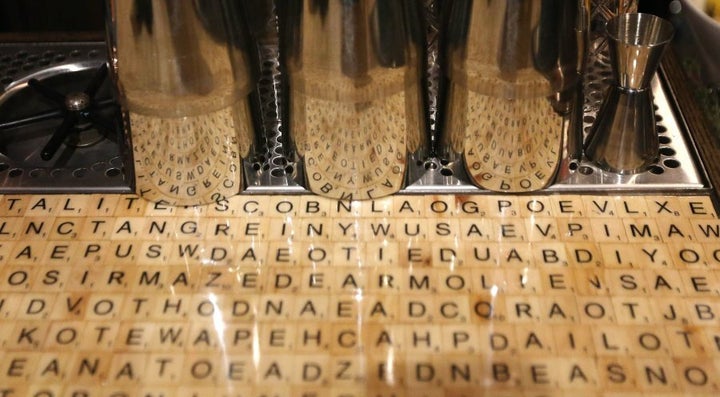 "The reactions are brilliant. After a few drinks everyone gets a lot more creative and a lot less embarrassed. We're very loose on the spelling and make sure everyone takes more than seven letters to keep it flowing a lot more too," Sinclair said.
"One of the best things is that if you don't feel a spark with someone, Dirty Scrabble works as a great distraction from having to force a conversation. Plenty of success stories are starting to come out as a result of it -- a lot of people will send me selfies and thank me for putting the event on. It's also nice seeing couples admitting they that probably wouldn't have gotten together if they were just swiping around on an app."
Currently based in the U.K., Aussie-born Sinclair hopes to bring Dirty Scrabble to Australia one day. And seeing as Aussie's love naughty words, the sky's the limit.
"Being from Melbourne originally, there are definitely plans to move it to Australia, as the formula will definitely work. We've already been contacted by venues in Australia and the States to launch over there, but there are still a lot of kinks that need to be ironed out in the U.K. before we branch out. But the goal is definitely to be in Australia by late 2017 or early 2018," Sinclair said.
ALSO ON HUFFPOST AUSTRALIA