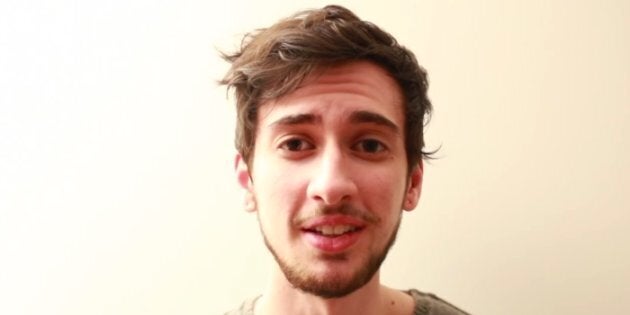 A trans man has written an emotional letter to his pre-transition self, in the hope it will help others on a similar journey.
In the video above, Jamie Raines reads a letter he wrote to the person he was back before he realised he was transgender.
He discusses how it was a very confusing time, as he knew he was different but couldn't figure out why he felt so uncomfortable in his own skin.
"Pretty soon, you're going to realise something big about yourself," Raines said. "And it will change your life forever."
Raines said a documentary helped play a huge role in him figuring out who he was.
"You're not weird, you're not a freak, you're transgender," he said. "There is nothing wrong with you and you're not alone."
He spoke of how, prior to transitioning, it was a "terrifying" time for him - especially coming out to his family. But he was incredibly relieved afterwards.
He also said discovering he was transgender was what he needed to move forward with his life and live happily.
"To be honest, I'm not sure what would have happened had you not found out," he added.
Raines, who vlogs about his experiences of being trans to 75,000 followers, also dished out tips to his younger self - and those in a similar position.
"I know that you're currently going through a really tough time," he said. "But you'll get through it.
"Try writing down how you're feeling...you won't be able to talk about it straight away.
"The hardest thing is going to be accepting yourself. But with time - and seeing others out there going through the same thing - you'll get there."
He concluded: "One day, you'll be really proud of who you are."