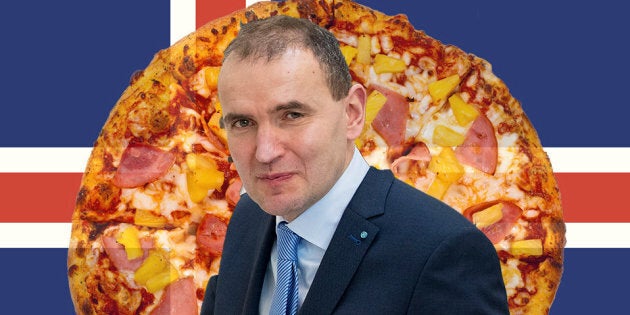 Pineapple-topped pizzas leave the president of Iceland cold.
In fact, Guðni Th. Jóhannesson says if he could, he'd pass a law banning pineapple from being used as pizza topping in his country.
Jóhannesson made the saucy comments to a group of high school students in the town of Akureyri, according to Iceland magazine,
One of the students asked Jóhannesson his opinion on this cheesy topic and he didn't mince words, according to Visier, an Icelandic language news website.
The president told the student he was firmly opposed to pineapple on pizzas. He added, perhaps with a tongue in his cheek (not a pineapple), that it is only the fact that he's not allowed to pass laws that is keeping him from banning it entirely.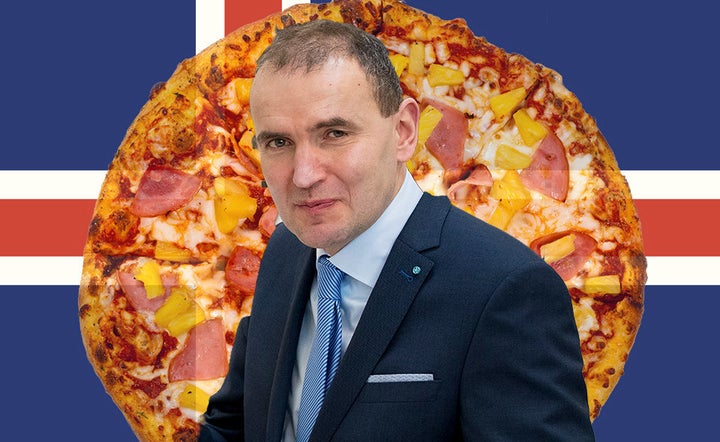 He later clarified he doesn't hate pineapple all the time, just on pizza.
Jóhannesson's willingness to stick his neck out on a serious issue, no matter the consequences, is earning him support in some pizza-eating quarters.
For the record, pineapple-topped pizza originated not in Honolulu, but in London, Ontario, according to Atlas Obscura.
Back in 1962, restaurant owner Sam Panopoulos decided to mix ham with canned pineapple on his pie to see how it would taste.
"People said 'You are crazy to do this,'" Panopoulos told the website. To the surprise of many, it became a hit.
Jóhannesson's issues against pineapple gets sympathy from Giacomo Pizzigoni, who owns Ambrogio15 pizzeria in San Diego.
"I feel chefs should be free to experiment, but I think pineapple is a horrible topping for pizza," he told HuffPost by email. "It is extremely sweet, and what's worse is that it is served over tomato sauce. Red sauce does not go well with sweet ingredients.
Steve Green, who publishes pizza industry magazine PMQ, doesn't understand why pineapple pizza gets the Icelandic president so cheesed off.
"Being against pineapple pizza is like being against Santa Claus," Green told the Huffington Post. "There's really nothing that won't work on a pizza."