If you're a student or simply broke before payday -- and checking your bank account before making a $10 purchase is a reality -- welcome. It's nice to have you here.
Yes, because there are times when buying that avocado just to put on toast isn't going to happen (unless you transfer from 'savings' which, let's be real, is a common occurrence).
But we can't live on two-minute noodles until each pay day.
Enter these 10 cheap, delicious meals that will guarantee happy, full stomachs. From breakfast to dinner, these recipes have got you sorted.
1. Overnight oats
If your favourite granola is $6 too expensive right now, check your cupboard for plain oats. If they're not there, don't worry. A big bag of own brand oats costs around $1.
Tips: for the fruit component, buy whatever is seasonal and on special. Bananas are always a cheap, safe option, and check out specials on frozen fruits.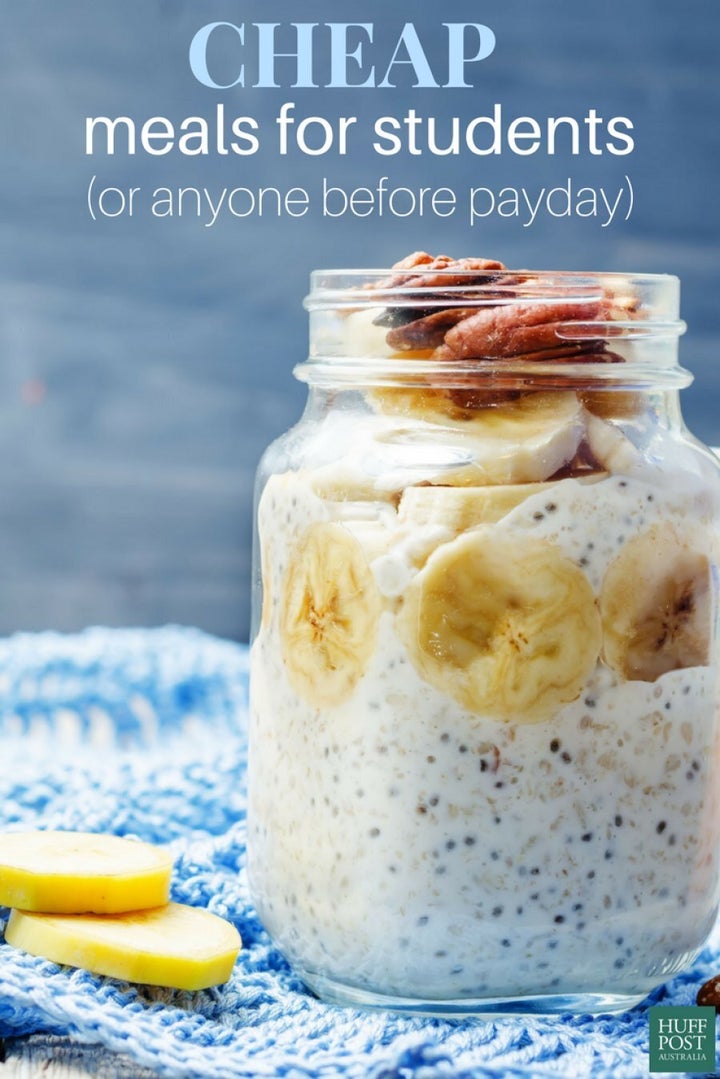 2. Toast with cottage cheese and fruit
You know how delicious ricotta on toast is? Think of cottage cheese as the cheaper, more filling version of ricotta.
Really, though, toast with cottage cheese and seasonal fruit (or veggies if you prefer savoury) is a filling, protein-rich and tasty way to start the day.
Tip: opt for a wholemeal bread variety for extra nutrition and hunger satisfaction.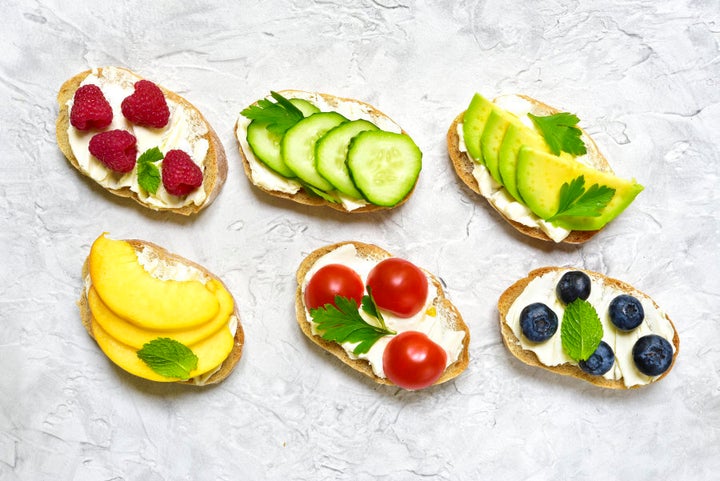 3. Pasta
Pasta, the ultimate comfort meal, is an incredibly easy dish to make on a budget. All you need is some cheap passata or pasta sauce and spaghetti. Simply cook the spaghetti to al dente and stir through the heated sauce.
Tip: to make the dish more filling, add a can of rinsed lentils and grate in some carrot and zucchini.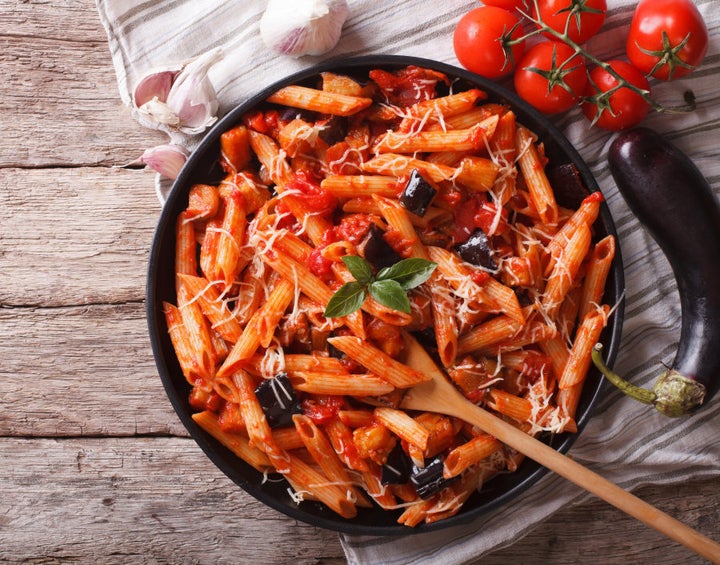 4. Black bean burgers
If a burger is your go-to order when you're out (and you'd rather not go into negative balance at this time), take it home and make some cheap veggie burgers.
Packed with black beans and sweet potato, these burger patties are not only filling but perfect for freezing and re-heating for another day.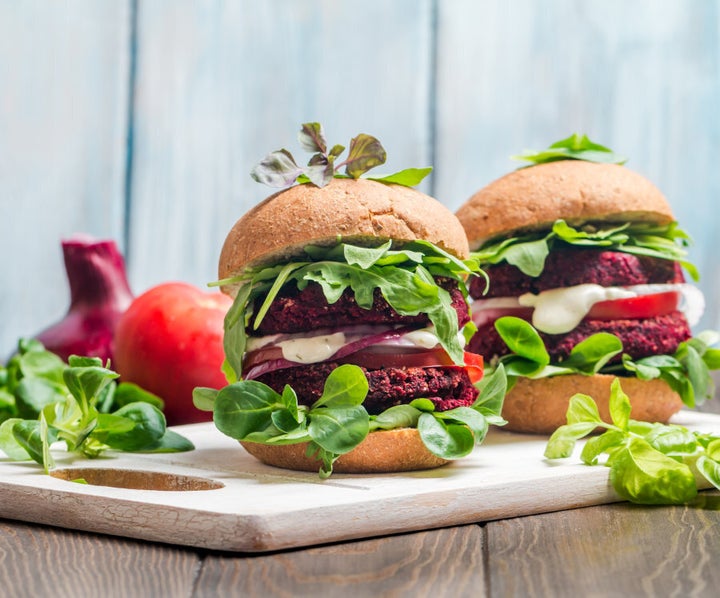 5. Lentil curry
For an extra filling meal that's great for bulk cooking and freezing, try a simple curry with potatoes, grated veggies and tonnes of spices.
Dried red lentils are available at the supermarket in large bags for under $5 and are super quick to prepare.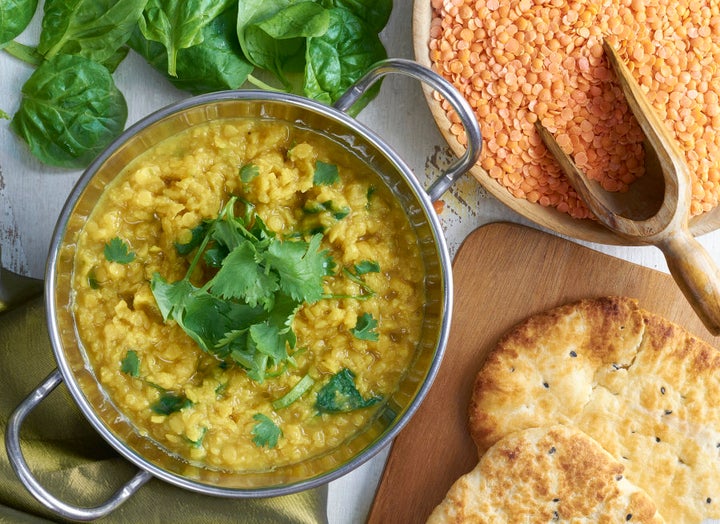 6. Chilli con carne
If you like the sound of a flavoursome, spicy stew that sticks to your ribs, cook up a big pot of chilli con carne.
Canned kidney beans and tomatoes are available for around $1 each, and then all you need is some veggies of choice, spices and rice to serve. Give this fail-proof recipe a go.
Tip: to make this extra budget-friendly, add another can of kidney beans in lieu of mince.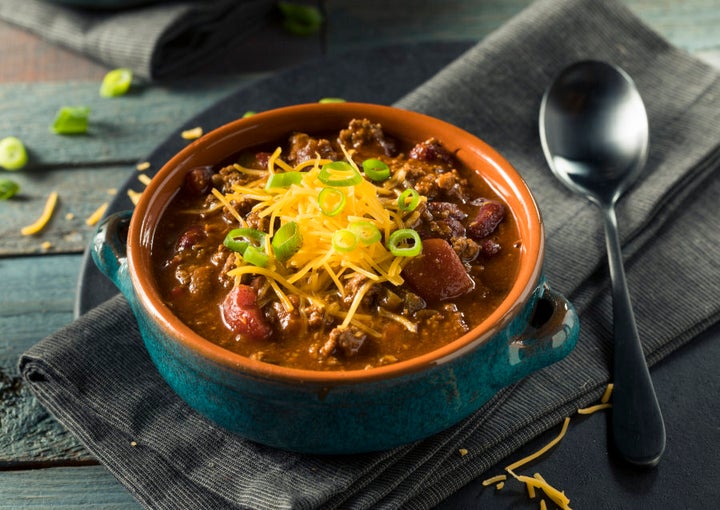 7. Pizza
You can still have pizza night on a budget. And it takes no time to make. Double win.
Tip: pimp up your pizza by adding garlicky sauteed veggies.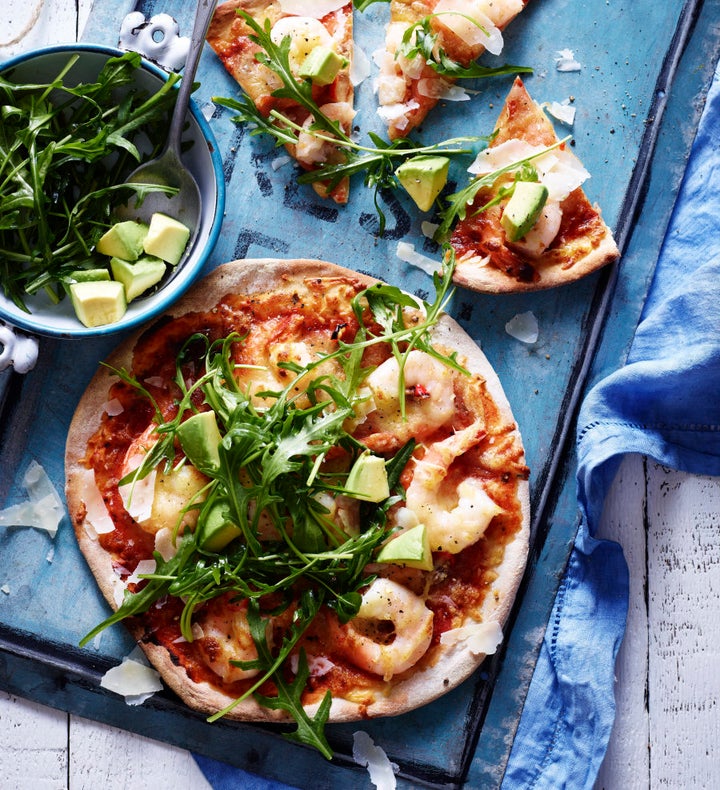 8. Falafel wraps
While ready-made falafels are far from cheap, when you make them yourself they become affordable, delicious morsels that are perfect for wraps and pita pockets.
All you need is a can of chickpeas, some fresh (or dried) herbs and spices. Once your falafels are cooked, assemble your wrap with hummus, salad and pickles. Don't forget the pickles.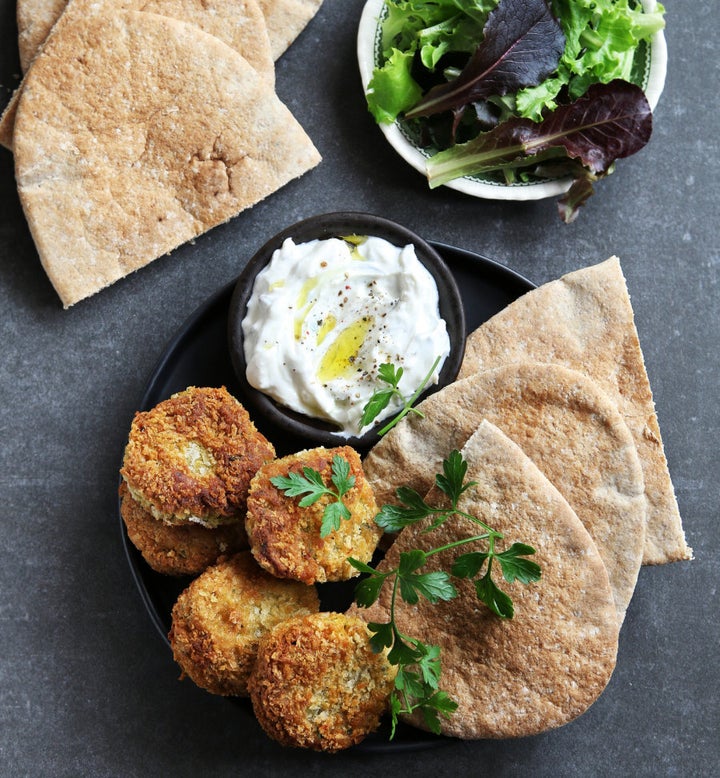 9. Loaded potato skins
Potatoes aren't just one of the cheapest veggies, but the best. Especially when they're roasted and filled with cheese, sour cream and bacon. Swoon.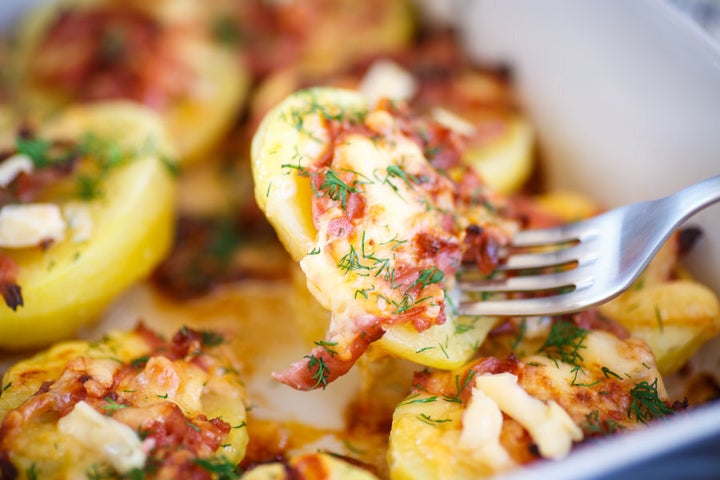 10. Toasties
Aaaand if you can't be bothered to cook (or want a delicious feed in under five minutes), toasties are here to the rescue. Always and forever.
Not that anyone needs a recipe to make a toastie, but here are some filling ideas:
Vegemite, cheese and tomato
Cheese, spinach, capsicum, onion and pickles
Falafel, tomato and hummus
Banana and peanut butter
Nutella and banana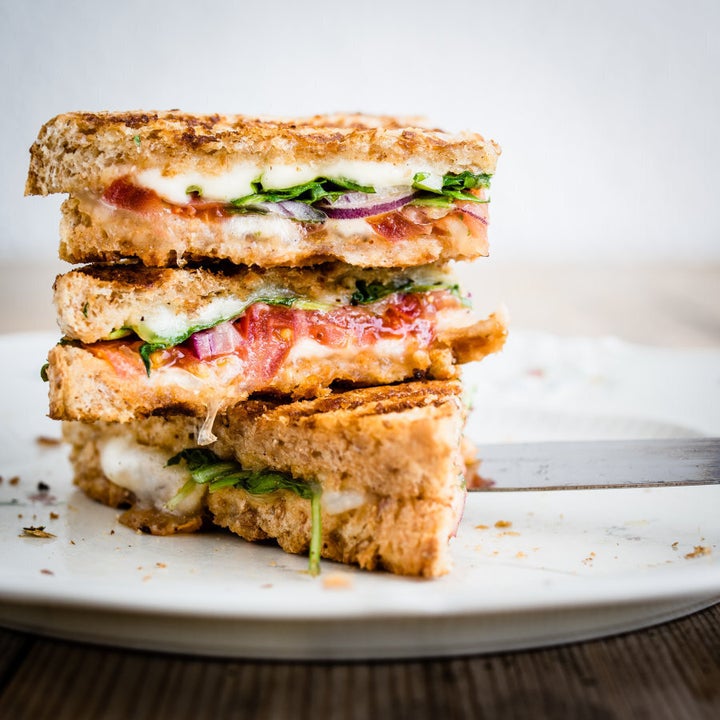 ALSO ON HUFFPOST AUSTRALIA