If you're here and have even an inkling of an appetite and you're trying to eat healthily, this collection of cheesecakes will be your undoing. Seriously. Don't say we didn't warn you and your cheesecake-loving soul.
Cheesecake combines two great things in this world (cheese and cake, obviously) to create heaven in a mouthful. Silky smooth, creamy, just the right sweetness, slightly tangy and that crumbly biscuit base... Swoon.
It's time to indulge. Here are nine recipes to choose from -- a simple baked cheesecake, lemon curd, intense chocolate, caramel and vanilla, peanut butter, blueberries and more.
1. Creamy baked cheesecake
The original (and the best, depending on who you talk to) baked cheesecake is the jam doughnut of the cheesecake world. It's simple, delicious and the ultimate crowd-pleaser.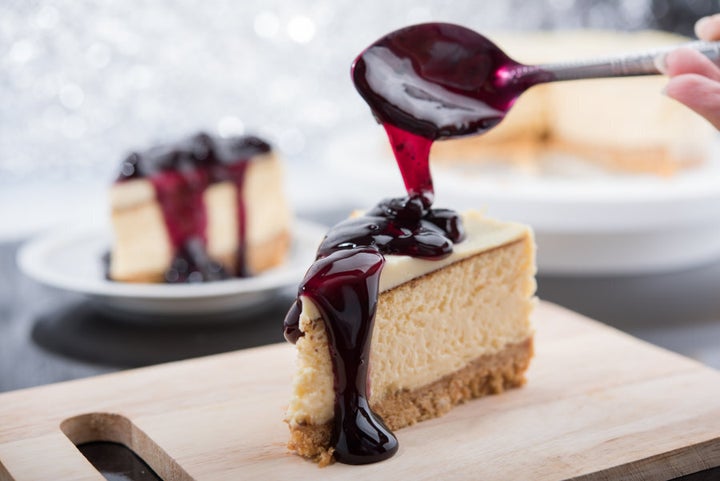 2. Lemon baked cheesecake with lemon curd
If you love your cheesecake on the lemony side, this luscious lemon baked cheesecake is for you. Simple yet rich in flavour, this is the kind of cake you make on a quiet night in and eat with a spoon.
The topping includes a lemon curd and sour cream swirl, with fresh berries to decorate.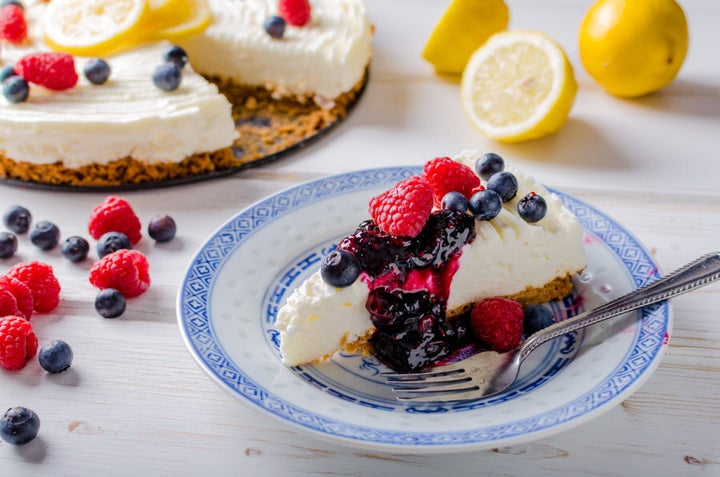 3. Deep dark chocolate cheesecake
Is chocolate your jam? This rich, decadent dark chocolate cheesecake is not messing around with its chocolate wafer cookie base, dark chocolate filling and chocolate cream topping.
To cut through the sweetness, enjoy with a cup of strong espresso.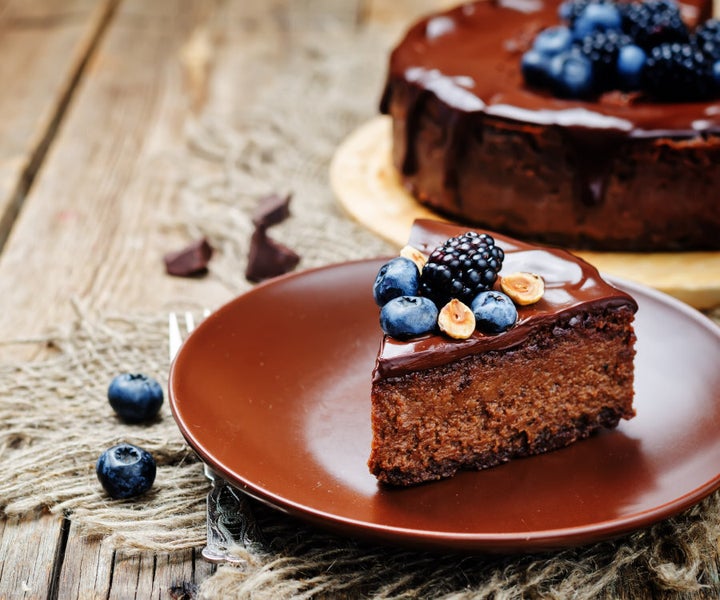 4. Peanut butter cheesecake
For the peanut butter fanatics out there, try this cheesecake with a lot of creamy peanut butter, peanut butter chips and chocolate. In other words, perfection.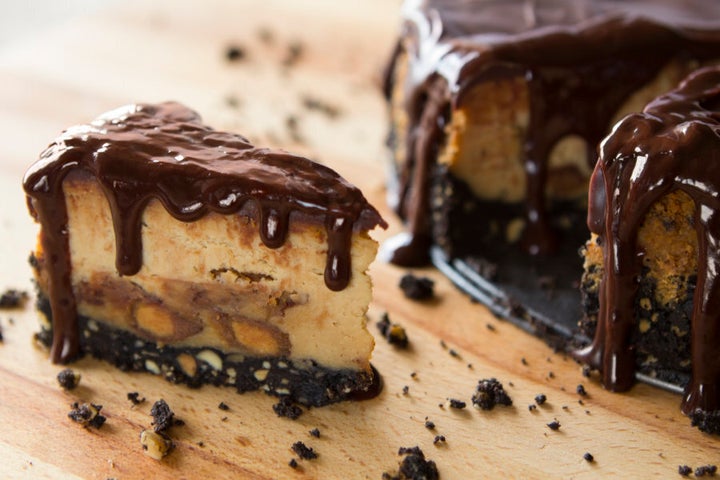 5. Vegan Snickers cheesecake
If you're vegan and haven't had cheesecake in a while, please welcome this droolworthy 10-ingredient vegan Snickers cheesecake into your life.
This cheesecake has a sticky crust and a rich, creamy centre studded with caramel, which is then topped with more caramel, chocolate and peanuts.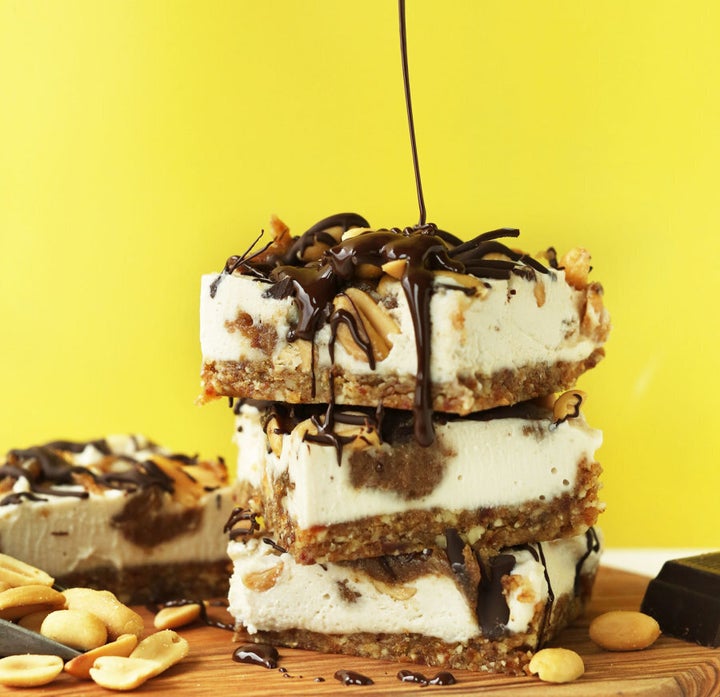 6. Salted caramel and vanilla cheesecake
Get your caramel fix with this salted caramel cheesecake with vanilla.
The shortbread biscuits make the buttery base, while ricotta, cream cheese, vanilla and brown sugar are the perfect filling for the finishing caramel sauce.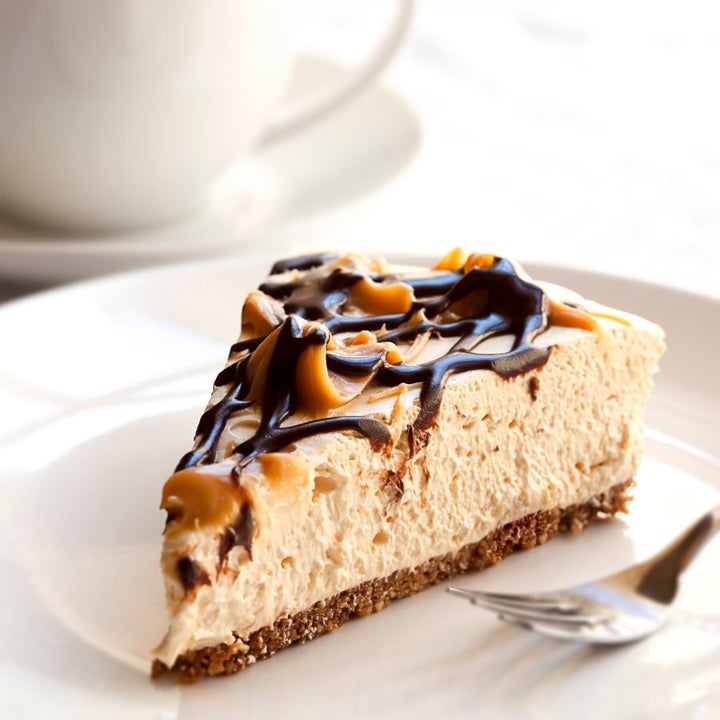 7. White chocolate raspberry cheesecake
For something a little bit fancy, white chocolate and raspberry cheesecake is a top choice. While still rich from the melted white chocolate, the fresh raspberries, mint sprigs and raspberry coulis keep things fresh.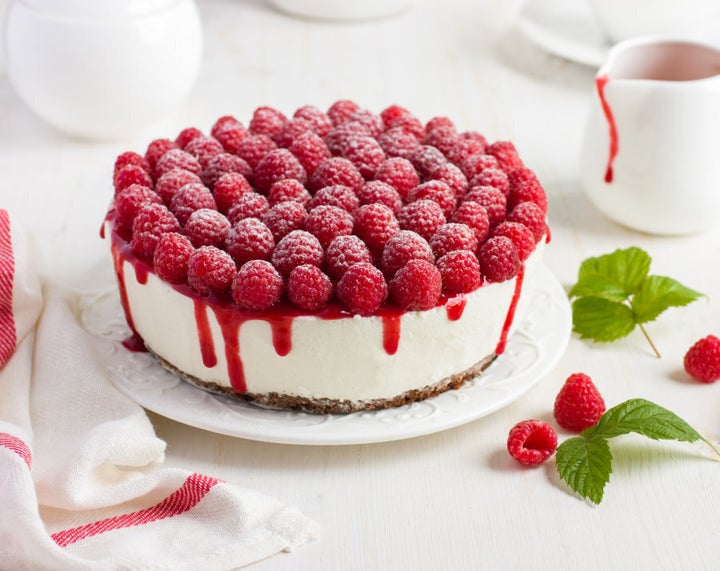 8. Blueberry cheesecake
For a lighter cheesecake, here's a simple cheesecake with a beautiful blueberry topping. No fancy ingredients or complicated directions. Just plain delicious.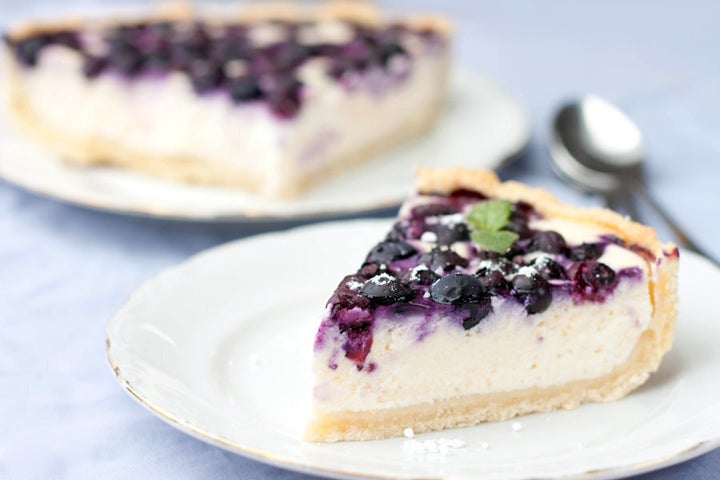 9. Baked passionfruit cheesecake
Put those fragrant Australian passionfruits to good use with this baked cheesecake with a sweet, tropical passionfruit topping. If you're out of fresh passionfruit, try the tinned variety.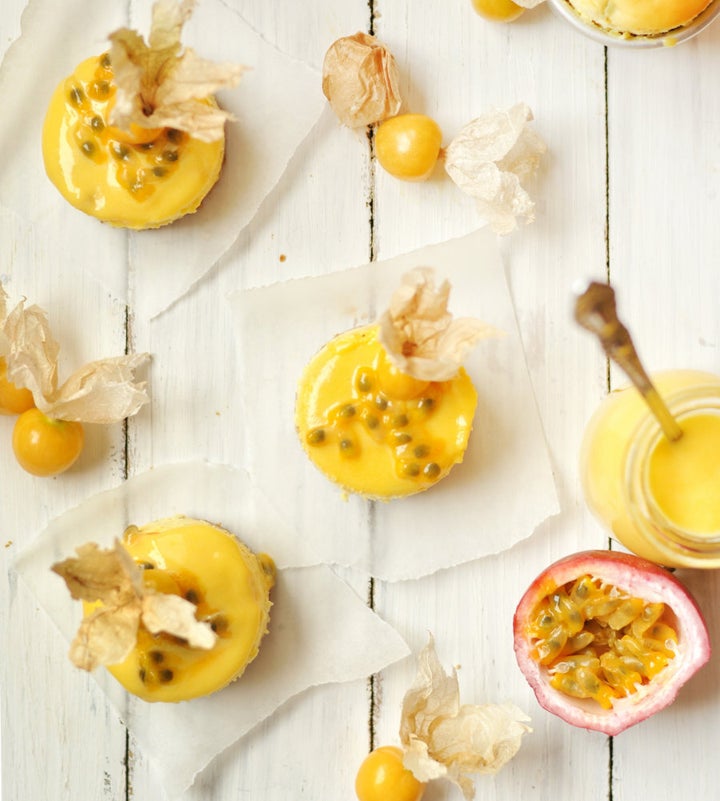 ALSO ON HUFFPOST AUSTRALIA