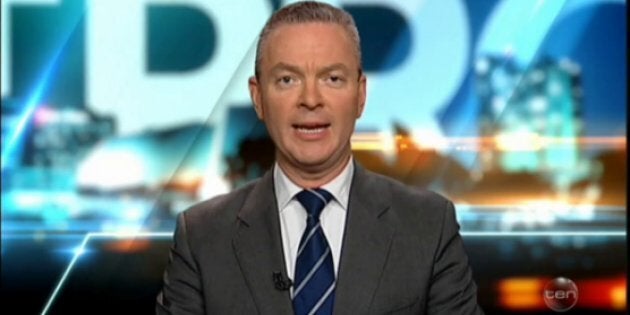 Federal Minister for Defence Industry Christopher Pyne has said Tony Abbott does not have a group of Liberal Party members supporting him from within the party room amid his extraordinary attack on his own party.
"Tony Abbott has given us a five-point action plan, but of course you've got to look at what people do rather than what they say, and this five-point action plan is all quite inconsistent with how he behaved when the Prime Minister," Pyne said.
"All I'm doing is pointing out that when somebody gives you five challenges to to meet, the question is whether they met them themselves when they were in government. It is not always a good idea to throw stones at people if you are standing in a glass house."
Pyne also shut down suggestions by The Project panellist and journalist Hamish Macdonald that Abbott was publicising his ideas about the Liberal Party due to a growing group of in-party supporters against Turnbull's leadership.
"I don't believe that to be true. There isn't an election for two-and-a-half years and we are getting on with the things that people care about," he said.
"I think if you spoke to several of the people who have been outspoken in recent months, none of them would tell you that they wanted to bring Tony Abbott back as the Prime Minister. We aren't going back to him under any circumstances, and he doesn't have a [group] of supporters around him at all."
Pyne also denied claims that voters are fed-up with in-party bickering from within the Liberal Party that could be affecting the course of politics.
"Malcolm Turnbull and his Cabinet are getting on with the job. I would call on Tony Abbott and all of my colleagues to let us keep on getting on with that job, rather than playing into the hands of Bill Shorten who would be a catastrophe as Prime Minister of this country," he said.
"I find it sad... I'm just saddened by what's self-evidently his decision to provide more and more destructive commentary," Finance minister Mathias Cormann told Sky News.
"He's not helping our cause, he's not helping our country, he's not helping himself. Much of what he says is either wrong or inconsistent with what he did when he was Prime Minister."
The PM himself also addressed Abbott's concerns.
"The fact is my government has a record of achievement. In the last six months or so since the election, we have achieved more with fewer seats in the Senate, in the House, than in the previous three years," he told 3AW radio.
"We are acting and we're getting things done. We're getting things done that we couldn't or wouldn't or didn't get done in the last Parliament... I had the courage not just to give speeches, but to act."
ALSO ON HUFFPOST AUSTRALIA