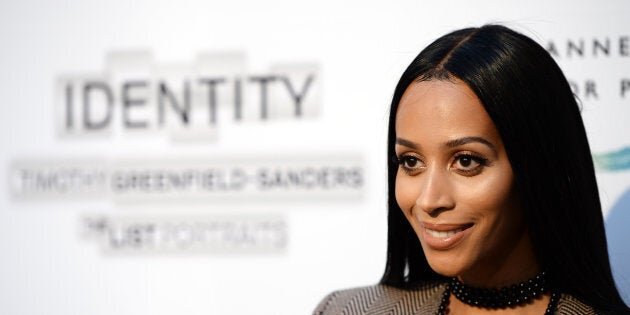 Transgender model Isis King tweeted a blunt open letter to Caitlyn Jenner on Friday after the reality star criticized the Trump administration's decision to rescind Obama-era guidance that protected transgender students in public schools.
King, the first openly transgender contestant to compete on "America's Next Top Model," calls out Jenner in the letter, referencing an incident at the TransNation Queen USA Pageant in October in which Jenner allegedly ignored King's presence, then cut in front of her to take an empty elevator for herself and her team.
"I could not believe that this happened to me and immediately felt as if I had just been asked to move to the back of the bus," King writes in the letter. "It was as if I was not good enough, not worthy enough, not rich enough, not famous enough to ride with these three white women. ... The amount of privilege that was thrown in my face made me feel so uncomfortable."
King seemed to suggest that the insult represents a larger issue in the trans community when it comes to power, privilege and visibility: "I have, like so many women of color, helped blazed [sic] trails for our sisters, brothers and siblings, and I have seen how you treated me. We do not need you to save us."
On Thursday, Jenner tweeted a video message directed at President Donald Trump "from one Republican to another," calling Trump's blow to the rights of trans students a "disaster" and telling the president "we'll see you in court."
The video was met with harsh criticism from parts of the LGBTQ community. Jenner was an outspoken supporter of Trump during the 2016 election ― even attending his inauguration.
UPDATE: 1:25 p.m. ― King said in an interview with TooFab.com that Jenner called following the tweet of the open letter, and the pair have now "resolved everything."
James Michael Nichols is a queer writer and cultural critic whose work focuses heavily on the intersections of identity, art and politics. Follow him on Facebook and Twitter.