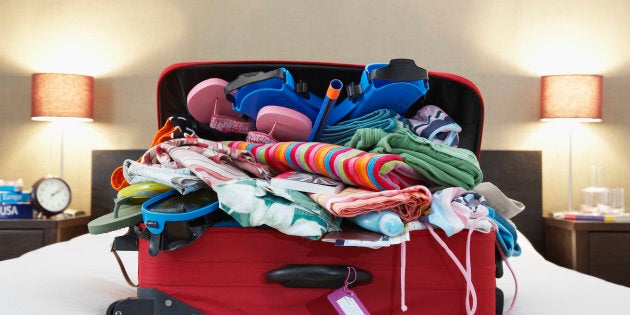 If you're one of those travellers who forgoes the hotel laundry service (at $14 per pair of jocks!) or will brave unfamiliar streets to avoid paying $35 for a club sandwich on room service, you're not alone.
New research, commissioned by hotel price comparison platform HotelsCombined, shows beauty treatments, laundry and child minding are the least used services at Aussie hotels.
Sixty-one per cent of those surveyed said they didn't use child-minding services, while 50 per cent avoided spa treatments, and 48 per cent of respondents didn't use in-house laundry.
Hotel concierges were also unpopular, with 38 per cent of those polled saying they never used them, while 34 per cent of respondents didn't order room service.
HotelsCombined's Chris Rivett put the results down to people taking shorter trips, which meant less need for services like beauty treatments and laundry.
"We are travelling more often but spending less time away from home each time and that means we have less of a need for laundry services, spa and beauty treatments or babysitting when we're away," Rivett said.
"Instead, our survey shows that we seek services that enable us to remain on the go, and keep us connected."
Wi-Fi was the most popular hotel service for guests according to the survey, which polled 1004 Australians in January. Eighty-three per cent of those polled said they used hotel wireless internet during a stay.
Twenty-four hour reception was also popular, used by 83 per cent of respondents, while 80 per cent of those polled made use of housekeeping services.
Travellers also liked pillow options (66 percent) and airport shuttles (77 percent) that were available through hotel accommodation.
Rivett said hotel guests increasingly wanted services that could be tailored to their needs.
"We are seeing a shift to Aussies maximising the value in their room rates and making choices based on the services they require," he said.
"It's very likely we'll see even more of this in the future as advancements in technology allow for further personalisation of services."
ALSO ON HUFFPOST AUSTRALIA