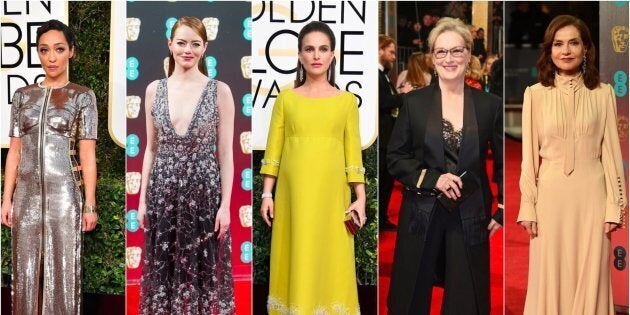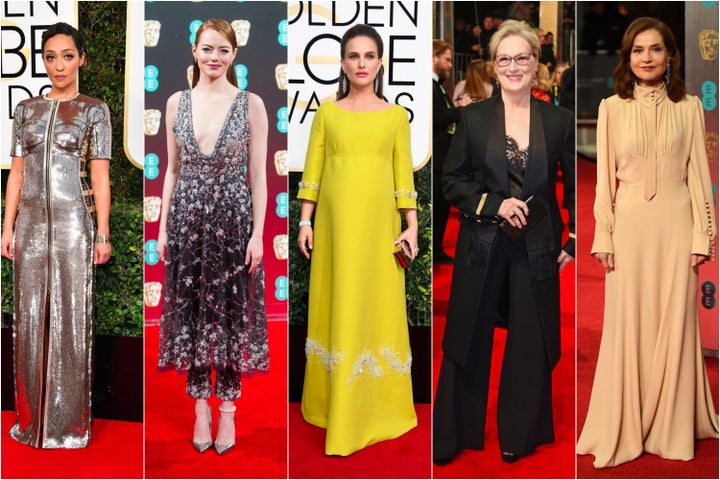 We're just one day away from finding out which film will take home the Oscar for "Best Picture." For us fashion folk, though, the real show starts way before the first award is handed out.
Brad Goreski, co-host of "Fashion Police" and "E! Live from the Red Carpet," will undoubtedly have plenty to say about the red carpet looks after Sunday night's festivities. But what would he, as both a stylist and lover of fashion alike, dream of seeing the show's leading ladies wearing? He broke it down for The Huffington post, straight from the runways.
We'll have to wait until Sunday night to see what Emma Stone, Meryl Streep, Natalie Portman, Ruth Negga and Isabelle Huppert actually wear, but we'll have our fingers crossed for at least Stone in some variation of that Dior number. Check out that pick, and all five picks for "Best Actress" nominees gowns below.
Emma Stone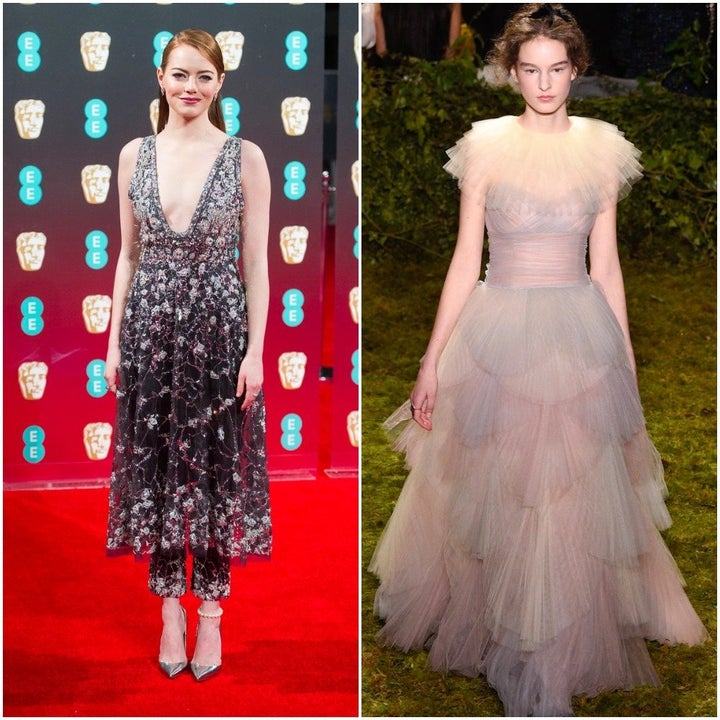 "I would really love to see Emma Stone give us a big, ball gown couture moment. I love the soft pastels and layered petals of this [Dior] skirt. It's feminine, romantic and definitely a gown for a winner."
Isabelle Huppert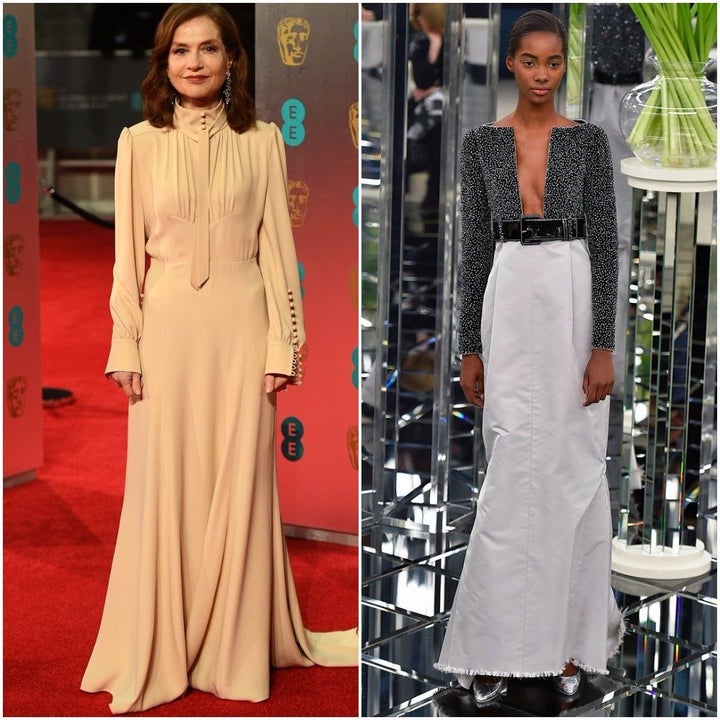 "I love the combination of the intricate beading and the white skirt. So chic and classic Chanel! I would modify the neckline a little bit to close up the plunging neckline."
Meryl Streep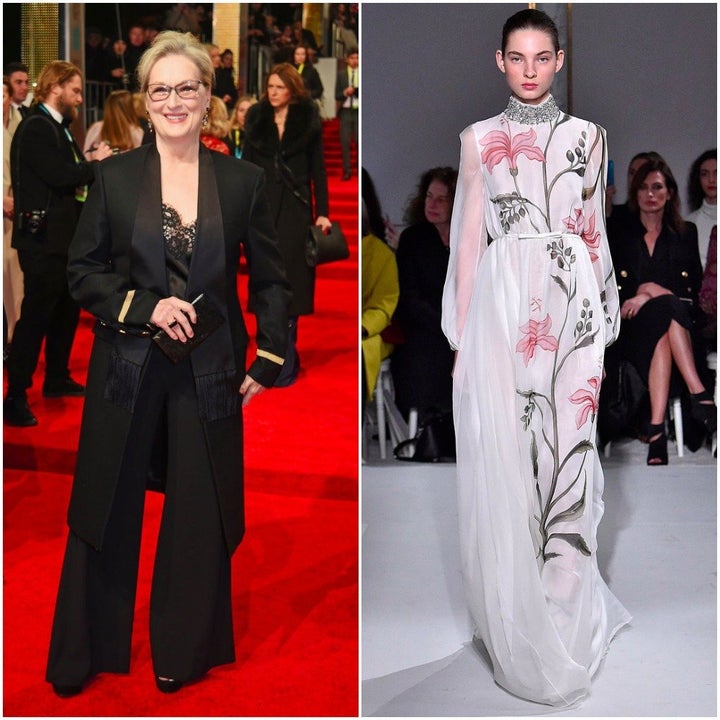 "I love the flowy chiffon and hand-painted flowers on this Giambattista Valli Couture gown for Meryl Streep. The beaded high neck acts as jewelry and adds a little sparkle to this very effortless gown."
Ruth Negga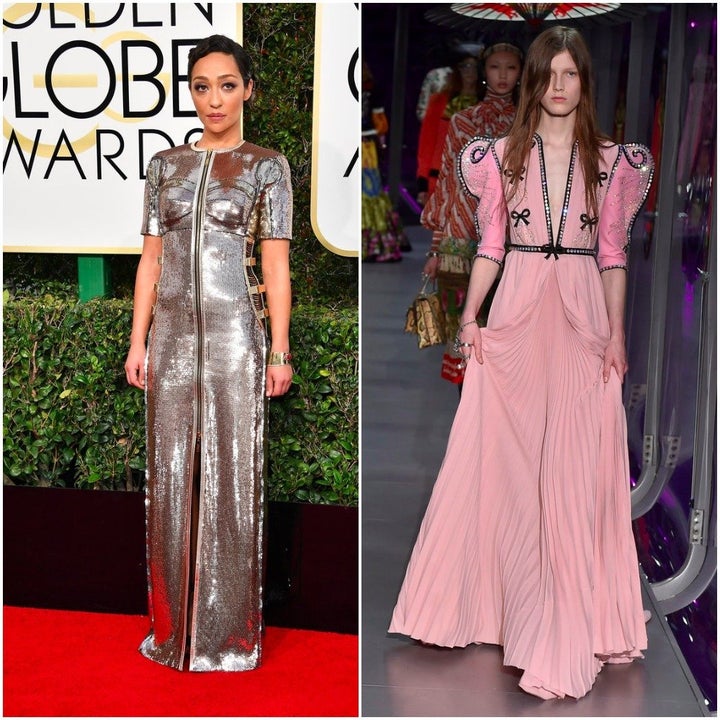 "Ruth has been fearless on the red carpet this awards season, wearing very elevated designs by great designers. I think this Gucci gown, with its exaggerated shoulder and plunging neckline, is perfect."
Natalie Portman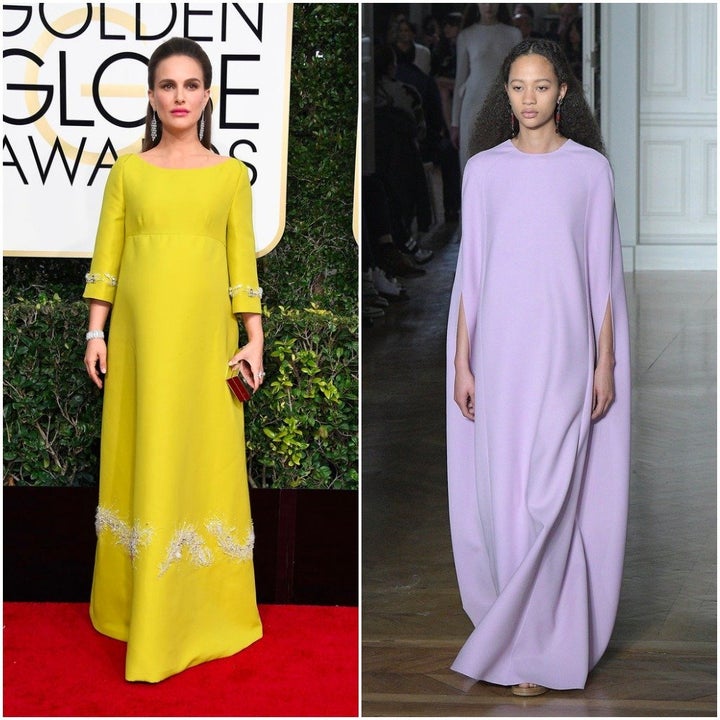 "I love this vibrant lilac color for Natalie Portman. This simple Valentino silhouette and gorgeous fabric make a statement without being too fussy."