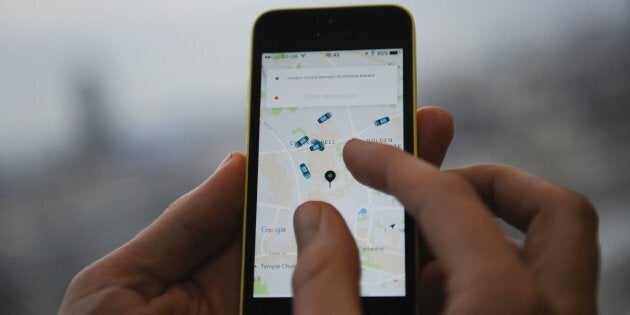 A man has been taken on an over five hour Uber trip that should have only lasted 30 minutes, in what can only be described as a cautionary tale for sleepy Uber users.
Aaron Wray was hoping to travel 13km to Croydon from Brixton in south London but ended up in Bristol, a city that's located over two hours away from the nation's capital.
The 240-mile (386km) trip ended up costing £467 ($755). It would have only cost about the equivalent of $30 if the driver had gone the right way. Ouch.
His friend Grace Kelly posted the Uber receipt on Twitter and since then it's gone seriously viral. Wray told Kelly when he woke up after nodding off in the Uber, he suddenly noticed there was still 2 hours and 30 minutes to get home.
"So you were actually in the Uber when it went to Bristol?" Kelly asked. Wray replied that he was in the Uber for 5 hours and 21 minutes. He faced a £467.52 bill for it.
What's a little suspicious about Wray's story is that he happens to go to university in Bristol, which may have just been a coincidence but worth noting.
There's a lot of unanswered questions here because usually an Uber driver checks the location when you jump in the car. The process has certainly gone wrong somewhere.
An Uber spokesman told The Sun that it appeared Wray had entered Bristol originally before updating it when they arrived in the wrong spot.
After being contacted by the paper, Uber has agreed to reimburse the man saying it was clearly an unfortunate mistake and as a gesture of goodwill they'll grant a refund.
"This was clearly an unfortunate mistake so as a gesture of goodwill we would like to offer the rider a refund," the company said.
Moral of the story: don't sleep and Uber, people.