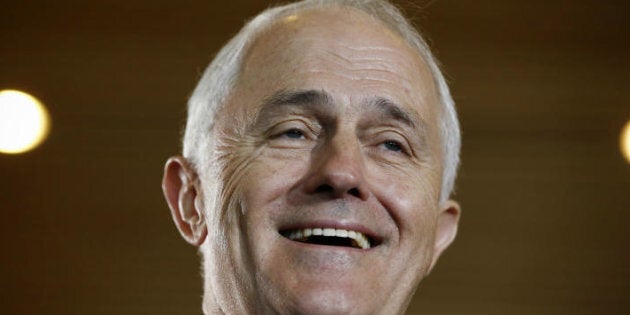 CANBERRA -- He lost his official invite over stalled marriage equality moves in the federal parliament and was pretty much called a "fake friend", then got the ticket back. But now the Prime Minister will not attend this year's Sydney Gay and Lesbian Mardi Gras parade saying he has "other matters" to attend to interstate.
"My recollection is my invitation is there, but I won't be getting along there this year," Malcolm Turnbull told Sydney radio WSFM on Thursday.
"I have been there many years in the past. Of course it occurs in my electorate.
"But I have got some other things to do on Mardi Gras day. It is always a great event."
The Prime Minister later explained to reporters he will be interstate on Saturday, but gave no other details.
"I go most years. I am not going this year. I will be interstate on other matters," Turnbull said.
"Lucy and I have been strong supporters of Mardi Gras and the major sponsoring organisations for many, many years."
The Prime Minister's Office is describing the interstate visit on the weekend as a "long standing commitment" and a "diary clash", but did not provide any other information for security reasons.
The Mardi Gras' members passed a motion last year to withdraw Turnbull's invitation saying his attendance in 2017 would amount to a "fake friendship". The decision was later overturned by the Mardi Gras governing body.
The Member for Wentworth personally supports marriage equality, but as Prime Minister has stuck to the the Abbott Government's policy for a same-sex marriage plebiscite despite it being described as divisive and damaging.
With the enabling legislation for a plebiscite failing in Parliament last year, marriage quality is no going anywhere right now.
The Huffington Post Australia has sought a response from Sydney Gay and Lesbian Mardi Gras organisers.
ALSO ON HUFFPOST AUSTRALIA