French toast, or eggy bread for some of you, is a breakfast usually reserved for weekend brunch cafe visits, when the toast is stacked high and topped with fresh seasonal fruit, maple syrup, icing sugar and maybe even bacon.
But making French toast at home is just as delicious, especially when you use brioche -- a soft, light and intensely buttery French bread pastry.
This cafe quality brioche French toast recipe ticks all the boxes: thick, fluffy, rich, satisfying and sweet-but-not-too-sweet.
If you need a visual: imagine soft brioche soaked in a vanilla-spiked, eggy custard, which is then pan fried to perfection and topped with crispy bacon, banana coins and maple syrup.
And it takes only 25 minutes to make.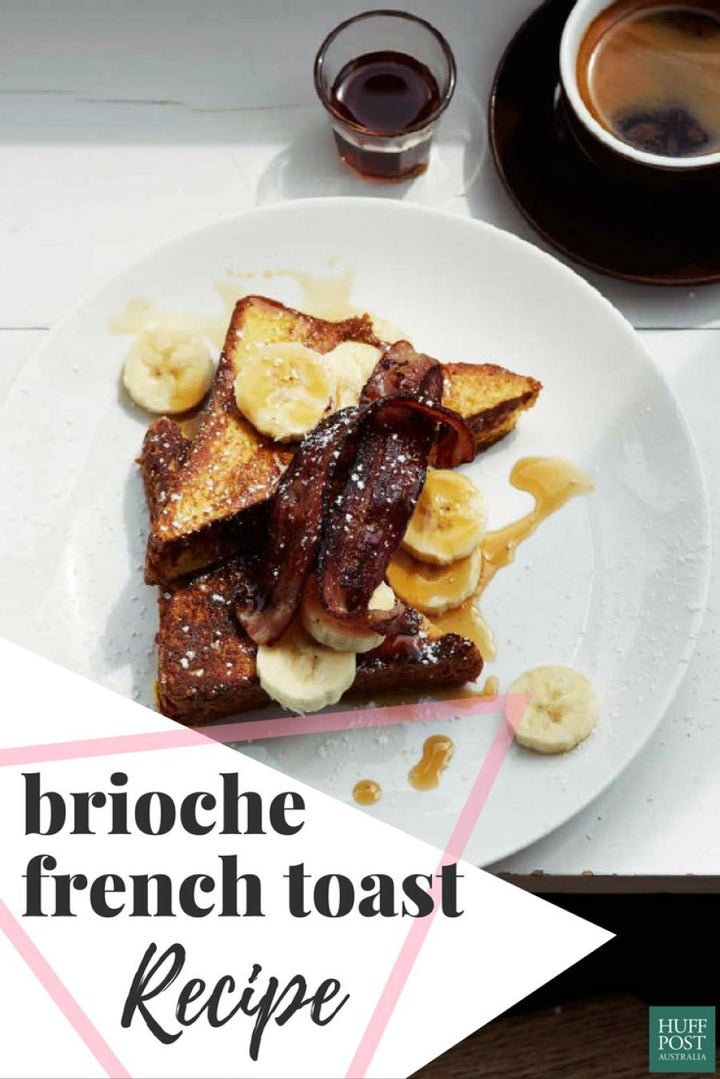 Brioche French toast
Recipe by Joanna Brennan, Pump Street Bakery, Orford, Suffolk.
From The Really Quite Good British Cookbook edited by William Sitwell.
"I love this recipe because it combines a little bit of Pump Street Bakery with a little bit of Canada, which is where I'm from," Brennan said.
"The maple syrup really reminds me of home -- pancakes or French toast with thick, rich maple syrup on top is the quintessential weekend morning ritual. It makes me really happy to bring that tradition to British life here in Orford."
Prep time: 10 minutes, plus soaking.
INGREDIENTS
4 eggs
200ml single cream
½ teaspoon vanilla cream
1 tablespoon golden caster sugar
4 generous, thick slices of brioche, one day old
2 tablespoons butter and 1 tablespoon vegetable oil, for the pan
2 bananas
12 rashers bacon
Maple syrup, to serve
METHOD
First, make the custard. This can be done up to one day before you want to cook the French toast. Whisk the eggs vigorously, then add the cream, vanilla and sugar, and whisk again.
When you're ready to cook, place the egg mixture in a shallow dish or tub to allow space for all of the bread to lie flat and soak. Preheat a griddle or a couple of frying pans to a medium heat, and then melt the butter and the oil.
Place all of the bread in the egg mixture. After a minute or so, turn it over and gently press all over, allowing it to soak up the egg like a sponge.
Remove the bread from the mix, gently pressing to remove excess egg and to make sure it is fully soaked. Place it on the griddle or frying pan. Cook for a few minutes on each side until a small cut in the middle shows a tender and moist (but not wet) interior, like cooked bread pudding.
In the meantime, slice the banana and fry the bacon.
Serve the French toast topped with banana and bacon, with maple syrup on the table to pour.
Recipes and image from The Really Quite Good British Cookbook. Edited by William Sitwell, cover design by Sir Peter Blake. Echo Publishing, $49.99.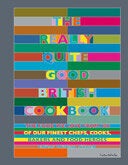 ALSO ON HUFFPOST AUSTRALIA
HuffPost AustraliaFollow On