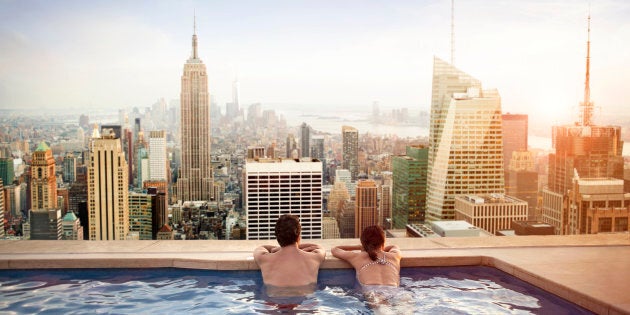 It's one of the few expenses we put up with because of what's on the other side, but just how strategic do we need to be when it comes to booking flights?
According to Emily Callahan, senior marketing manager at Skyscanner there's a few tricks to consider starting with getting your head around how each flight search engine works. Ahead, Callahan reveals her top three tips.
Yes, flight prices fluctuate regularly
"A common misconception is whether browser cookies increase flight prices, suggesting that airlines and travel agents increase their prices when they recognise the same browser going back to re-check flight prices.
The truth is flight prices fluctuate regularly because of the sophisticated airline management system to ensure that airlines fill their planes, and this management system is far more complex. The reassuring news is that the price you see on Skyscanner is not affected by how many times you've done a search -- the price you see is the price you pay."
Set up price alerts
"Booking last minute getaways is always a gamble as prices can become far more volatile closer to the date of departure. While it may be possible to get great deals, we do recommend booking flights as far in advance as possible.
If you don't have that luxury, try searching for 'Australia' in the departure field on Skyscanner and select the month you want to travel in -- this immediately will show you the cheapest destinations you can travel to -- and you never know when an airline is having a sale. Once you've selected your destination, you can quickly identify the cheapest days to fly and return."
Midday flights for the win
"Travellers who are able to fly out around midday are usually able to bag a cheaper fare. But they would need to take into consideration the overall trip cost and weigh up whether it's cheaper to spend another night at the destination, or shorten the holiday with a mid-day flight while saving you on flight cost."
ALSO ON HUFFPOST AUSTRALIA