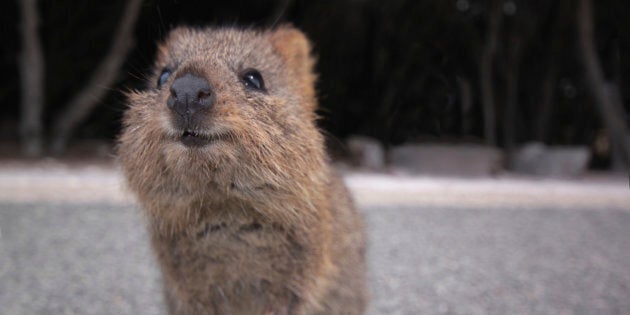 Sensor cameras picked up multiple sightings of the young joey at the feet of its mother and another adult quokka, thought to be the father.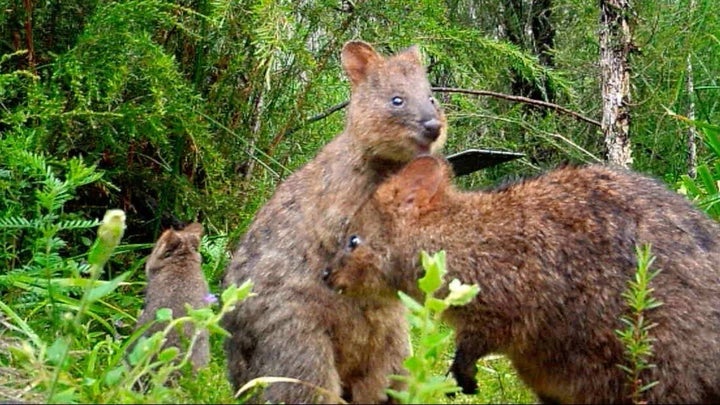 Merrill Hally, WWF Australia Species Conservation Manager, told The Huffington Post Australia that she was thrilled to see a joey with the two adult survivors of the intense fires, a sign that a recovery is well underway in the area.
"The significance of seeing a joey like this is showing the animals that did survive the fire are breeding and the young are surviving," she said.
"The mother and an adult male quokka also seem to be on very good terms and have been seen together consistently for the past six months. It is unusual to see male-female interaction over a period of time as long as this, so this is really interesting for us."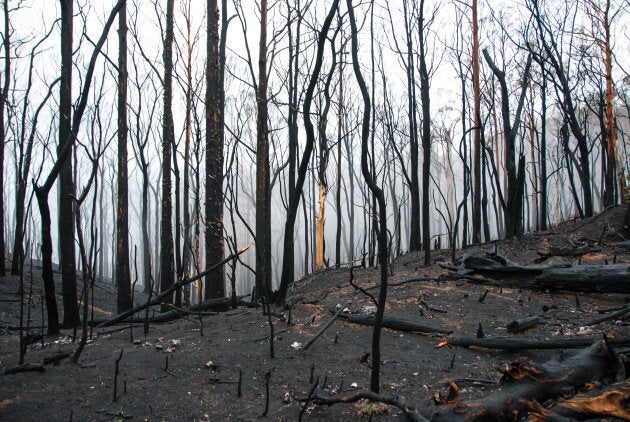 The Northcliffe quokka population was dramatically reduced from an estimated 500 to 39 after the severe fires, however it is thought that others may have survived by fleeing the fire.
"We are working to radio collar surviving quokkas so we can monitor how they move back into the burn area as it recovers, see if their range increases as well as monitor their welfare," Halley said.
"It's going to take a lot of time for the quokka habitat to be fully restored. Undergrowth is slowly returning, but canopy regeneration takes time. With such a small number of quokkas left in the region, it's vital that we are out there protecting these animals."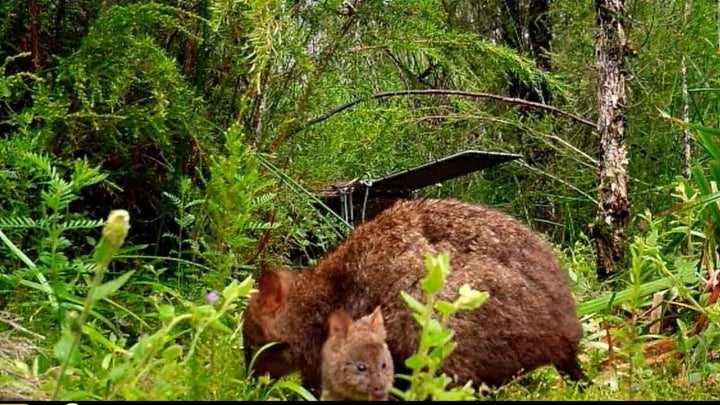 It's believed that only four thousand quokkas still exist on the mainland, with numbers declining by about 50 percent in recent times, according to Hally.
"There's been modelling done that shows that the species will decline...the future doesn't look good," she said.