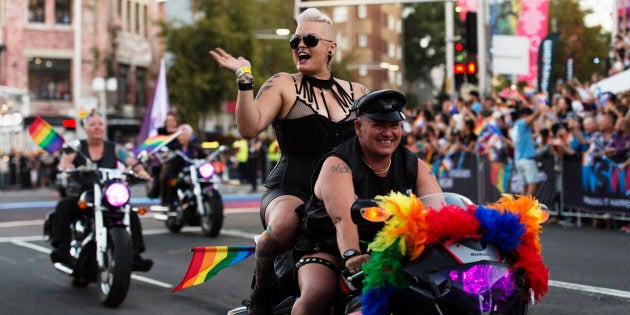 Shine, hail or rain -- as is looking almost certain, as Sydney cops a drenching -- the Gay and Lesbian Mardi Gras will go ahead on Saturday, all 185 floats and 12,000 marchers of it.
The Bureau of Meteorology forecasts a 95 percent chance of rain in Sydney, putting hundreds of thousands of parade attendees and participants in line for for a wet night. The 39th edition of the Mardi Gras -- "the world's biggest LGBTQI parade and party" according to festival CEO Terese Casu -- will be even bigger than last year, a near-four hour extravaganza that will begin at Hyde Park, snake down Oxford Street and end at Moore Park Road.
"Mardi Gras continues to provide the platforms and stages for our community, to tell their stories, to have their say and to protest, and that hasn't changed," Casu said on Friday.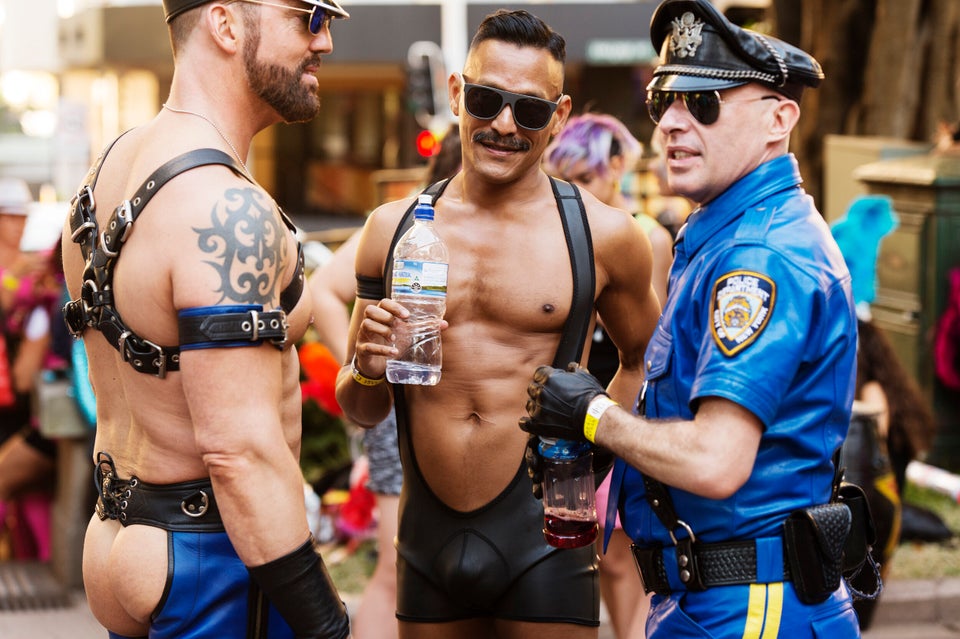 Organisers expect 500,000 people to fill Sydney streets on Saturday night, including more than 40,000 international visitors who are expected to inject $42 million into the NSW economy. Mardi Gras artistic director Greg Clarke said nearly 200 floats would be on show, under this year's theme of 'creating equality'.
In the parade will be 1300 riders, 300 motorbikes, 185 floats and thousands of others marching in the streets. The Mardi Gras organisers have three marquee floats of their own, including a collaboration with the Art Gallery of NSW on a giant gold shoe inspired by Andy Warhol (and featuring 60 people dressed as the iconic artist), as well as others featuring performing aerialists.
"It's an extraordinary and unique thing," he said.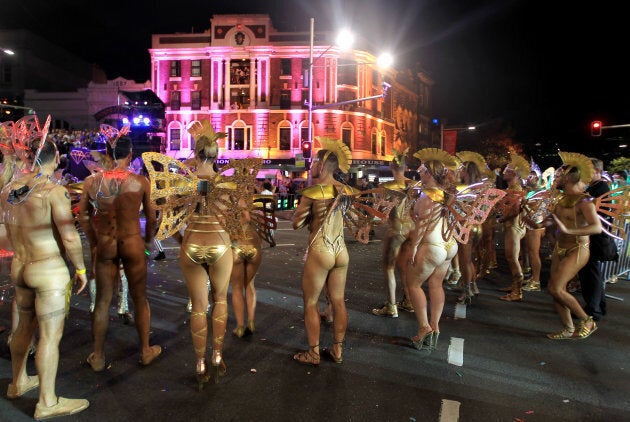 Also new in 2017 will be an opening ceremony in Taylor Square, featuring the famous first marching group 'the 78ers', First Nations representatives and others.
"It will be this beautiful moment, these groups will come together for something very special," Clarke teased.
With so many people expected, a large-scale police operation will run in the city through the day. NSW police acting assistant commissioner Tony Crandell said more than 1000 officers would be on patrol around Mardi Gras, from public transport up and down the coast to traffic and highway patrols to air support. He said police were conscious of threats against the LGBT community overseas, and stressed while there was no threats made against Mardi Gras, that officers would keep that in mind.
"People that are celebrating Mardi Gras should do so with safety in mind, and thinking you can do so and we have your back," Crandell said.
"The environment we're in globally, we've got to remember things like Orlando, Florida... it's important they [officers] understand that context, understand the vulnerabilities and sensitivities about how we police this event."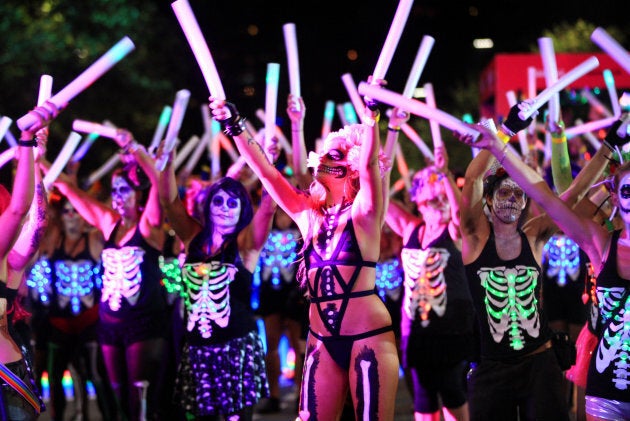 But the rain is the biggest stress factor for organisers at this stage. It occasionally rains on the Mardi Gras parade, but Casu said a parade had never been called off before, and they weren't planning to start this year.
"We're praying to the glitter gods," she laughed.
"We're always ready for rain. We've got thousands of ponchos to hand out, people in sydney are prepared to come out in the rain."
"We've never stopped a parade in the history of Mardi Gras. It'd have to be a pretty torrential hurricane that would stop those floats that are so keen."
Gay and Lesbian Mardi Gras 2017

What time does the parade start?

7.30pm on Saturday

Where are the best viewing spots?

The parade runs along Oxford and Flinders Street in the city. Arrive early!

What's the best way to get there?

Organisers are asking people to take pubic transport and not drive into the city