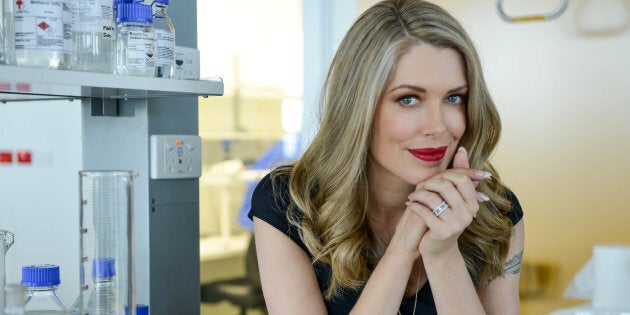 Author, model and human rights advocate Tara Moss will front a new documentary that delves into the dark and flagrant world of online abuse, revealing her own story and those of others who have been victims of cyber violence.
Moss is no stranger to dealing with online threats. In 2015 she found herself thrust into the spotlight for wearing lipstick on a visit to a refugee camp as part of her duties with UNICEF. A media circus followed with the entire saga becoming known as 'Lipstick-gate.'
Following various appearances on ABC's 'Q&A' to speak out on sexual violence as well as advocate against cyberbullying, Moss became even more of a target of the very abuse she's attempting to combat.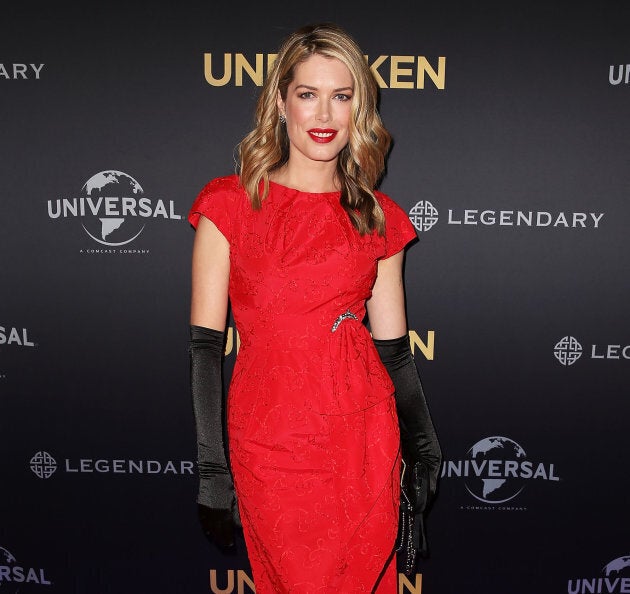 "My story is by no means an extraordinary one, and that is the issue here -- cyber threats and bullying are so common today that over three in four Australians under 30 are experiencing it," Moss told The Huffington Post Australia.
The documentary series aims to take on the overarching question we've all been wondering: why.
Why do some people choose to use their voice to shame, bully and brutalise others? And what does that mean for human nature, society and the future?
Ahead, HuffPost Australia sat down with Tara Moss, the executive producer, co-writer and host of ABC's 'Cyberhate.'
The consequences of cyber abuse can be tragic and irreversible. Was there a pivotal moment, or online attack, that drove you to get involved with this project?
"There was no one pivotal moment that drove me to become an anti-cyberbullying campaigner, but though I have been involved in speaking at schools and writing on the issue for a few years, it was probably when I spoke out against sexual violence and started getting more rape threats online that I really saw the ways in which online abusers aim to out-do each other with remarks and threats, attempting to get to a person's weakest point or point of trauma.
Those who are LGBTI may be attacked with violent, homophobic abuse. Those who are bigger or curvier will be fat-shamed. Those who come from different backgrounds will get racist abuse or anti-semitic abuse and so on."
Has the show helped you to better understand the motivation behind cyber violence?
"It does help you to understand that you are not alone, but it also means there is a widespread problem to address. People of all genders are abused online, but the data does tell us that sexualised threats and rape threats against women are out of control, impacting a huge number of women who speak out online or have public careers.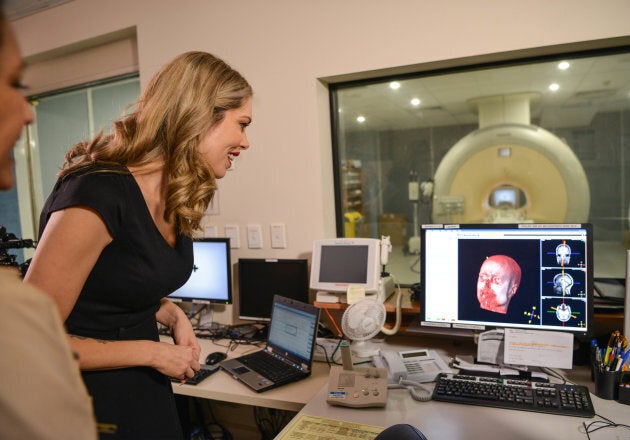 Even former PM Julia Gillard is quoted as saying that women in the public eye can expect almost daily death and rape threats. The motivations for this kind of violent threat is surely to try to silence women or bully them out of public spaces. Rape has a sad history as a tool of intimidation and so it is perhaps unsurprising that perpetrators of online abuse have taken it into their arsenal and regular vocabulary of abuse.
The other issue is that digital technology is no longer 'optional' for most working people, including women, so the idea that women who get death and rape threats should 'just shut off' to avoid harassment is not only realistic, but would mean that working women have to leave jobs that involve email, an online presence or digital technology. Despite this obvious problem, many women I interviewed had been told to just 'shut off', as if it were so simple."
You speak to many experts throughout the series including Dr Sylvia Gustin, a senior neuroscientist and psychologist. Did anything surprise you?
"Learning that the brain signature for cyberbullying is similar to that of chronic pain really taught me that we can't underestimate the cumulative impacts of regular emotional and psychological abuse. The old adage that 'sticks and stones may break my bones but words will never hurt me' is not only unhelpful but, as it turns out, scientifically inaccurate, as research now shows us.
Every one of us can take a moment to learn about our rights online, and to consider our rights and the rights of others when we use online spaces or make posts. We can also report abusive and threatening content when we see it, whether it is aimed at us or someone else.
Of course there is the added element of never really knowing when a person is going to carry through with their threats. A number of people I interviewed had things sent to their homes or workplaces, or had online abuse spill over into face to face abuse."
What can we do today, to help drive change?
Another issue that was really brought home to me during research was that a lot of victims of cyberbullying and online threats of violence are still told by friends and co-workers that what they are experiencing doesn't count as 'real' abuse. I'd like to see that change.
While some of these responses may be well-intentioned, denying that what people are experiencing is 'real' is making the problem worse by letting abusers off the hook, and it is also robbing those impacted of proper support. There is nothing imaginary about constant bullying or violent threats just because it is done via text, email, on social media and online."
Cyberhate with Tara Moss airs on ABC2 at 9.30pm on Wednesday 15 March, it will also be available in six short form episodes on ABC iview from 14 March 9.30pm.
ALSO ON HUFFPOST AUSTRALIA