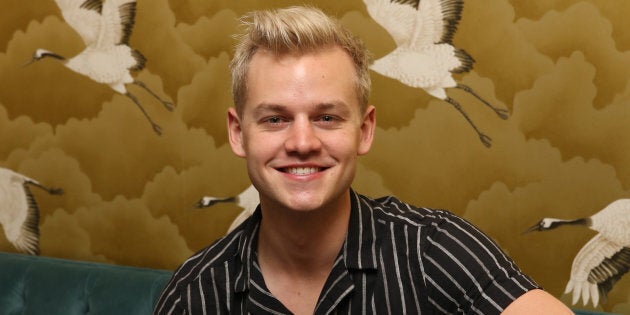 Comedian Joel Creasey has big plans for his wedding day.
"It'll be an over-the-top night for the ages," says the stand-up comic, who envisions either Ricki-Lee Coulter or Cosima De Vito belting out songs on his special day.
Unfortunately, the Perth-born funny man says there's a giant hurdle standing in the way of his tricked-out nuptials -- Australia still forbids gay marriage.
Once that stumbling block is gone, the 26-year-old is candid about his top priority.
"Potentially find a bloody husband," he quips to The Huffington Post Australia. "Surely my bank balance is going to go down a bit because I'm going to be spending a lot on wedding presents."
Jokes aside, Creasey, who will co-host Saturday night's Gay and Lesbian Mardi Gras for SBS, says same-sex marriage in Australia is long overdue.
"We would feel a sense of relief and a sense of equality a sense of 'about bloody time'," he says. "It's going to be a fabulous party and the world is going to keep on turning and nothing is going to change."
Creasey also has a message for the nation's "rather spineless" Prime Minister Malcolm Turnbull.
"I'm really disappointed with Turnbull," he says. "The gay community was behind him for a very long time and he marched in Mardi Gras and we all saw him as a real progressive and he's sort of turned out to be rather spineless, so it's been a real shame."
"At the end of the day it's not about marriage, it's about equality. We want to be treated the same as everyone else, we want the same rights as everyone else."
Creasey, who will host Mardi Gras alongside Em Rusciano, Patrick Abboud and Faustina Agolley, also hit out at conservative politicians opposed to changes to marriage laws.
He doesn't think "radical" marriage equality critics like South Australian Senator Cory Bernardi deserve the attention they receive in mainstream media.
"He (Bernardi) only makes TV because we all go, 'oh my god can you believe this guy?'. It's a shame because he's getting more air time than he deserves."
The comedian has been flat out preparing for Mardi Gras, while also heading up the #CheersToEquality campaign, which launched on Wednesday to spread the message of marriage equality around Australia.
The social-media targeted campaign combines smart-tech drinking glasses that take photos of revellers when clinked together, an online petition, and the #CheersToEquality hashtag on Twitter.
Creasey is a fan of the vodka company behind the campaign largely because it is San Fransisco-based.
"They're getting behind marriage equality and, unlike most other brands, are from San Francisco -- the gayest city on earth which holds so much gay history," Creasey says.
"That's something I want to be a part of -- gays and vodka why not?"
"If I had to choose between a vodka made in Russia and one made in San Francisco, I would definitely know which I'd choose."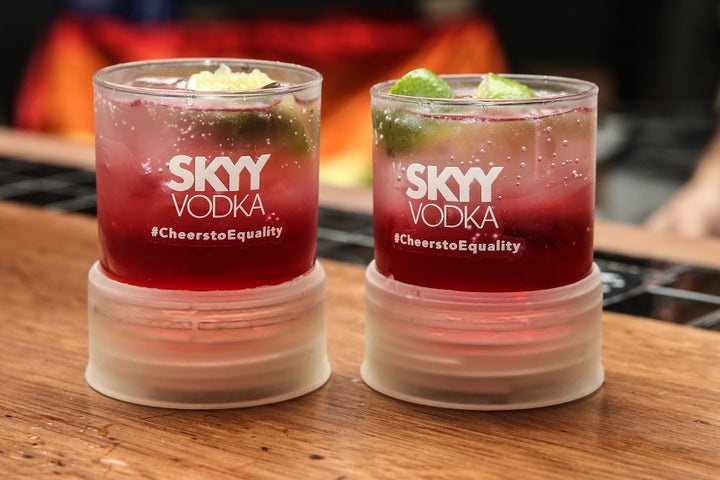 Social media campaigns were the way of the future when it came to shining a light on important social issues like marriage equality, Creasey says.
"Social media is the future, it's here already, and I think the more politicians see it, the more love and support for marriage equality they see, the more it's going to start chipping away at the centuries of hate that have come before it.
"I think it's so awesome that so many companies are getting behind Mardi Gras and that's really cool that they're happy to put themselves out there."