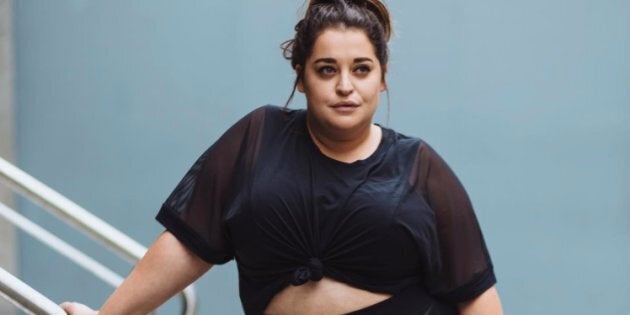 Nike called upon two fierce London fashion bloggers to model it's latest plus-size collection.
Danielle Vanier and Grace Victory shared images from the shoot on thier blogs and social media to mark the launch of Nike's Black And White Collection, which features plus-size items including leggings, t-shirts and hoodies.
"It's one thing to see the garments on a model, on the site but what better way to see if they'll work for you; than showing you how they look," explained Vanier on her blog.
Vanier wears Nike Power Legendary Mid Rise Tights (size 3X), £65, and Nike Breathe Women's Training Top (size 3X), £50.
"This is a seriously cool top," she wrote. "I am really chuffed to see brands like Nike giving us bigger girls the chance to wear trendy work out gear."
Victory wrote about the collaboration in a blog post that focused on the importance of taking "enough time out to just be".
"Nike are a brand I've been wearing since I could probably walk and I'm so so happy that they've decided to extend their sizes to fit the bigger girl (aka me lol), but without compromising on style or the classic Nike branding," she wrote.
Helen Boucher, vice president of Nike's women's training apparel, explained the the brand's plus-size range, which is available in sizes 1X to 3X, doesn't simply add inches of fabric to designs," she said.
"We know that body weights are distributed differently for everybody and as we look at plus-size, there is more variance. A woman is often a different size at the top than on the bottom.
"When we design for plus-size, we aren't just proportionately making our products larger. That doesn't work because as we know, everyone's weight distribution is different. We fit every garment on everyday athletes since elite athletes may have different muscle mass.
Boucher concluded: "Ultimately, beauty comes in all shapes and sizes and being strong is beautiful. Strong is the keyword for us; size doesn't matter."