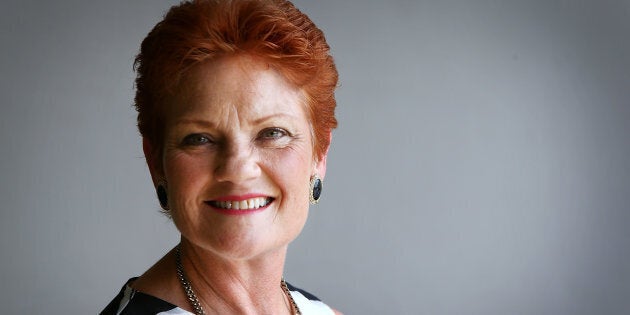 One Nation leader Pauline Hanson has thrown her support behind the decision to cut weekend penalty rates for some workers in the hospitality and retail sectors.
Labor and the unions have been campaigning against the penalty rate cut announced last month that will see Sunday penalty rates slashed for low-paid workers like hotel, bar and restaurant staff.
The coalition, meanwhile, has said it respects the independence of the Fair Work Commission -- the body that handed down the decision -- but wants the cuts implemented gradually.
Hanson on Sunday backed the tribunal's decision when asked if she supported cuts to penalty rates.
"I think, in principle, yes, I do because we have to," she told ABC television.
"I'm hoping to give small businesses a chance for growth. If they looked at these wages, how can you expect someone to pay $34 an hour in wages in a take-away shop, food, retail, yet McDonald's are paying $26.
"Those employers, I know myself, if you can cut back a little bit there, give them a helping hand, more likely these small businesses will open on a weekend, possibly give more hours and employ more people."
Under the proposed changes Sunday pay rates for full-time and part-time hospitality staff will fall from 175 percent of their standard wage to 150 percent.
For retail workers Sunday wages will be cut from 200 percent of the standard rate to 150 percent for full-time and part-time employees.
For fast-food workers, Sunday rates for some full-time and part-time employees will slump from 150 percent to 125 percent of regular pay.
Hanson said more needed to be done to help small business by cutting red tape.
"This Government is doing nothing about addressing this whole issue and Labor are a bunch of hypocrites," she said.
"I think if we looked at it (penalty rates), we might be able to increase employment by helping small business."
ALSO ON HUFFPOST AUSTRALIA