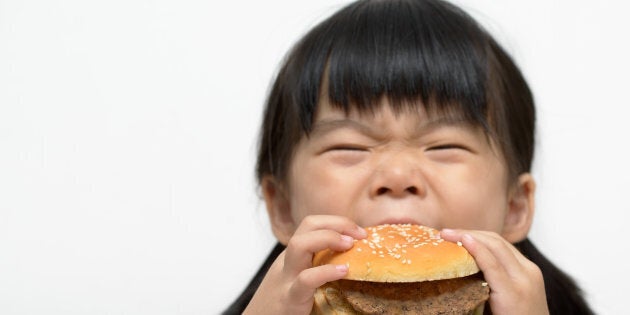 Obesity has overtaken smoking as Australia's biggest preventable health threat, prompting a call from the nation's peak sports body for action to curb rising obesity levels.
The Confederation of Australian Sport on Monday backed calls from the Australian Medical Association for the federal government to step up its fight against the nation's obesity epidemic.
The AMA says obesity has surpassed smoking as the nation's biggest preventable health risk, condemning millions to potentially fatal and preventable health problems.
It wants a sugar tax and controls on junk food ads as part of a broad national strategy, but this approach has been repeatedly knocked back by the Turnbull Government.
Now Australia's peak sports body is adding its voice to the AMA's call for action, urging the government to ramp up its efforts on the issue.
The Confederation of Australian Sport wants the government to spend at least an extra $230 million more on sport in the community, particularly at junior levels.
"The Confederation of Australian Sport is staggered by figures showing 3.2 million children are not doing enough exercise to meet the Government's physical activity guidelines," chief executive Rob Bradley told ABC television.
"That is enough children to fill over 6,000 jumbo jets. Twenty-five per cent of five to 17-year-olds are categorised as being obese or overweight and 80 per cent are not doing sufficient physical activity to meet the one-hour-a-day requirement."
He said the dire consequences of inaction on obesity were well known.
"We know that cardiovascular disease, diabetes, a range of cancers, all of these are stemming from physical inactivity and the effects of that, that start really early in life, primary school age even," Bradley said.
"If we were successful in reducing physical inactivity by 15 per cent, we would save 3,000 lives, we would avoid 10,000 new incidence of disease, and we would save the economy over $430 million a year."