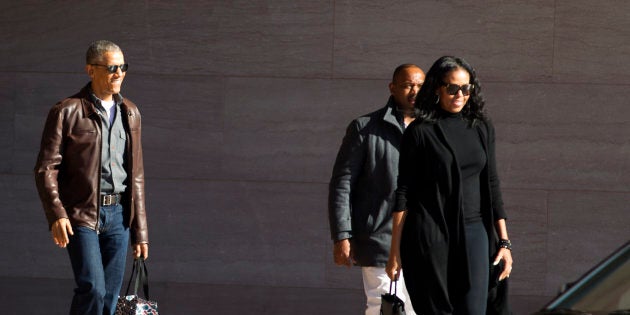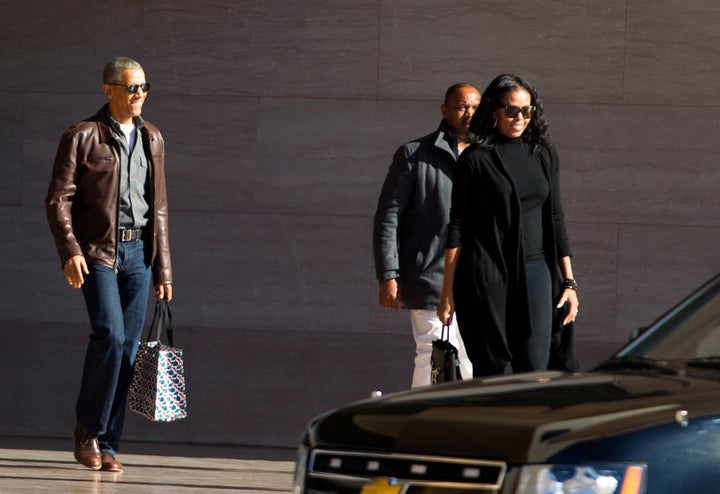 But if his look is any indication of how he's taking the news ― a pair of jeans, a button-front shirt, sunglasses and ― wait for it ― a super stylish brown leather jacket, we think it's safe to say he's not losing too much sleep over the whole thing.
For the first time ever, he may have even upstaged Michelle Obama, who looked lovely yet less fashion-forward in a black turtleneck, pants and cardigan. We never thought we'd see the day.
Obama has been looking relaxed, happy and handsome as ever since leaving the White House. Can you blame him?
CORRECTION: An earlier version of this story stated the Obamas visited the National Portrait Gallery. They visited the National Gallery of Art.