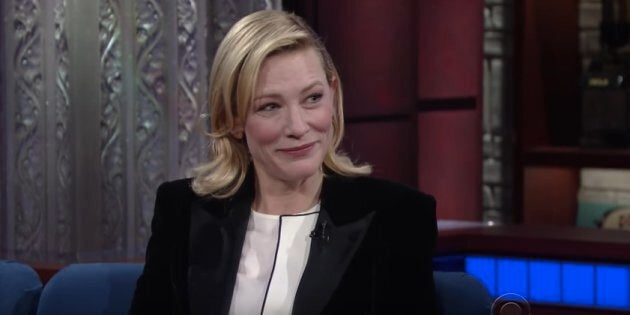 File this moment under another reason to love Cate Blanchett.
Just in case the actor's poignant 2014 Oscar acceptance speech calling out Hollywood sexism feels like a faint memory, Blanchett is here with another epic TV moment.
When talking about her upcoming Broadway debut with "Late Show" host Stephen Colbert, Blanchett discussed how the play is relevant for audiences today.
"It's all about as you move forward in life, what's your moral compass, where does kindness and humanity sit in a really brutal world?" she said.
Colbert asked that same question of the actor and was in for quite the surprise.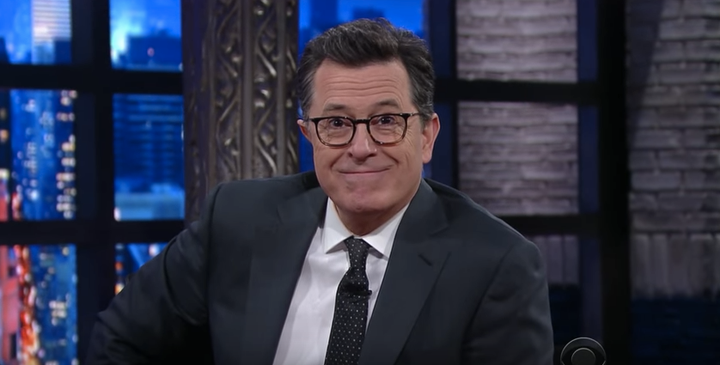 Blanchett is also starring in the female-fronted "Oceans 8" alongside Sandra Bullock, Sarah Paulson, Anne Hathaway, Rihanna, Mindy Kaling, Helena Bonham Carter and Awkwafina.
When Colbert asked why there were only eight women compared to the male-dominated "Oceans 11," Blanchett deadpanned that there are only eight women working in Hollywood.
Check out the funny exchange in the clip above.
This Women's History Month, remember that we have the power to make history every day. Follow along with HuffPost on Facebook, Twitter, and Instagram in March using #WeMakeHerstory.