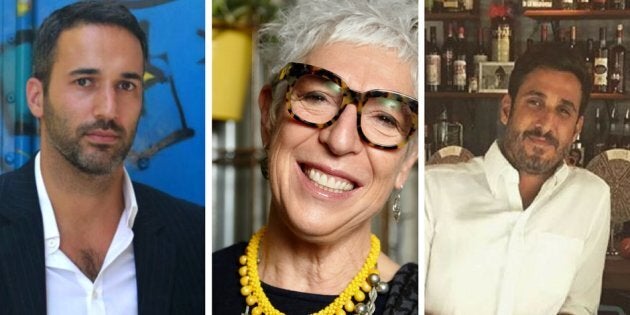 When you close your eyes and think back on your favourite meal growing up, chances are you can perfectly remember the smell, the way it looks, the emotions they roused, and the people it reminds you of.
The experience and memory is powerful, and universal.
Often we see food as simply necessary -- a way to fuel our brain, body and day. But as soon as we sit down properly and enjoy food with those we love, it's easy to see that food is so much more than food.
Food is a way to connect, laugh, share happiness and sorrow, feel safe and warm, to feel part of a community. Food is a way to pass down our heritage, culture, history.
Inspired by food (as we all are) and the ability it has to connect all, I sat down with three very different people. Alex Rychin, lawyer, public affairs director at Executive Council of Australian Jewry and refugee from the former Soviet Union; Ronni Kahn, founder and CEO of OzHarvest; and Vince Lombardo, owner of Italian restaurant Maybe Frank, along with his family and business partner.
"My two daughters will never know my grandparents, but by maintaining that food and other traditions like language, it's a way of conveying that past to them, of making them a part of it," Ryvchin said about the importance of food in his family and his family's future.
"I was raised very much on the stories of my parents and grandparents, and that shaped my consciousness and my sense of identity about who I was and where I came from. [Food] occupied a central part in all of those stories."
For Kahn, food is a way of bringing together people of all backgrounds and circumstances. As long as we share -- and not waste -- food, we can keep that connection going.
"What I started discovering was that it didn't matter where you were born, what colour your skin was or what country you came from, everybody had been told at some point that there is a fundamental belief that good food should not go to waste," Kahn said.
Lombardo co-owns Italian restaurant, Maybe Frank, with Stefano Catino, his business partner and friend, who is just like a brother. Lombardo's parents immigrated to Australia from southern Italy in the 70s, and food plays an instrumental part in their family and lives.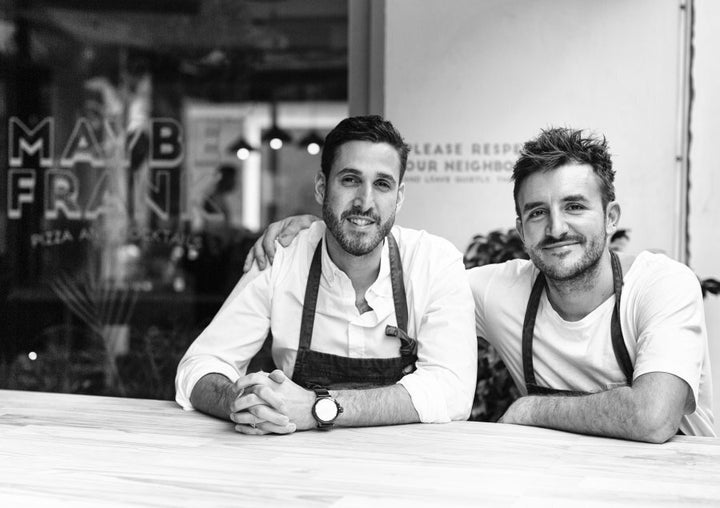 "For us, our family, food isn't important -- it's absolutely everything. Everything revolves around it," Lombardo said. "We have lunch and during lunch we're talking about what we're having for dinner."
Having immigrated to Australia a decade ago, Catino's upbringing was different from Lombardo's in Sydney, but, of course, there was one main feature in common.
"[Food] is fundamental. I grew up in a kitchen. I was at the restaurant since I was born. I literally slept in the restaurant at night. We couldn't afford a baby sitter," Catino said.
"I will speak Italian to [my future children], I'll often bring them back to Italy, they're going to have Italian food and knowledge. I want him to have an Italian upbringing, same as me."
Have a story to tell? Email us at podcasts@huffingtonpost.com.au and put HuffPost Humans in the subject line.
ALSO ON HUFFPOST AUSTRALIA