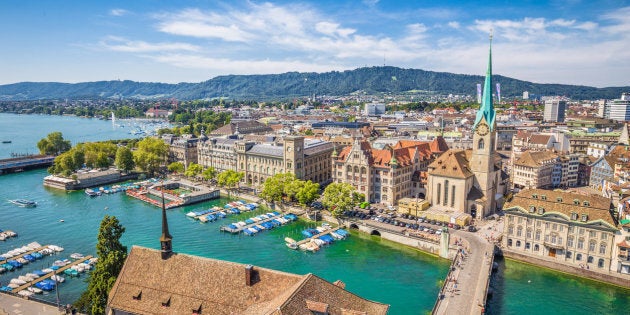 On the heels of President Donald Trump's election, the United States has fallen three spots in a global survey of the best countries in the world.
The survey, released Tuesday by U.S. News & World Report in conjunction with the University of Pennsylvania's Wharton School and BAV Consulting, gave Switzerland the top spot and ranked the U.S. seventh. Last year's ranking had the U.S. in fourth place.
The online survey was taken by 21,000 respondents around the world, who evaluated 80 countries on 65 attributes from their food to their scenery to their perceived military might. About half of the survey's respondents ― located in 36 countries in the Americas, Asia, Europe, the Middle East and Africa ― described themselves as college-educated and middle-class or higher, while the rest identified either as business leaders or members of the general public.
Whether you agree with the rankings or not, all of the top 10 finishers make stellar spots to visit. Take a look: