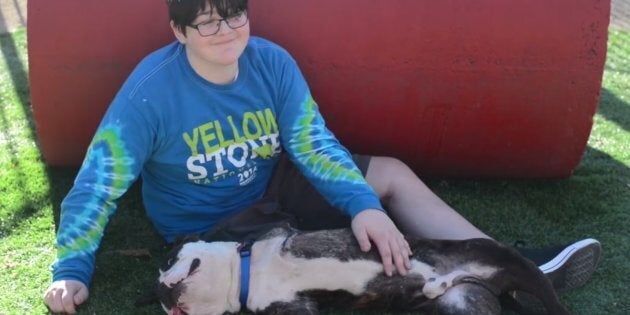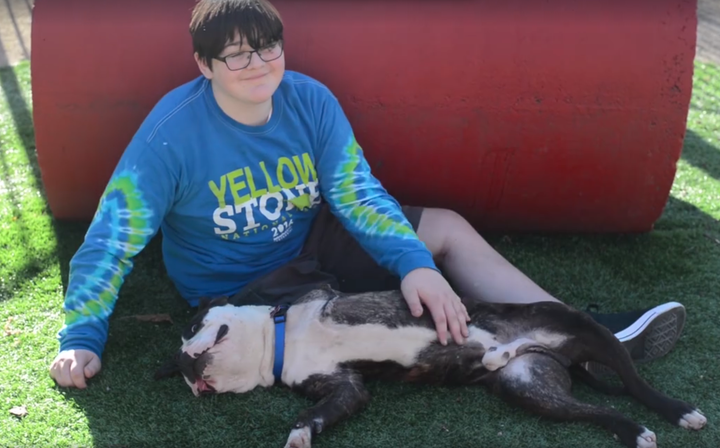 Quinn Scharn was first diagnosed with cancer as a baby and had to undergo six weeks of radiation therapy before his second birthday to get rid of the disease.
A decade later he had a pain in his knee, and after a biopsy concluded that the cancer had indeed returned, the schoolboy went on to have an operation that resulted in him having his leg amputated at the hip.
When Scharn woke up in hospital after his life-changing operation the first thing he told his parents and doctors was that he wanted a disabled dog to keep him company.
Scharn's mother Teresa then spent 24 months looking for the perfect companion, and eventually found pitbull-mix Logan, 2, at a rescue centre in Sacramento.
A spokesperson from the Front Street Animal Shelter said: "He now has a best friend to grow up with. This is one of the most beautiful adoptions we've ever seen."
Scharn has been cancer free for around two years now.