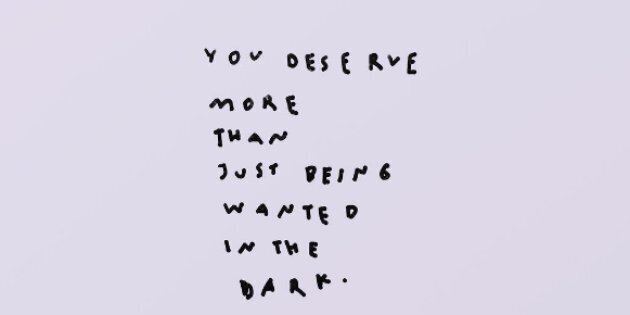 It's normal to feel a little wobbly and unsure of yourself after a heartbreak.
That's the takeaway from graphic designer Melody Hansen's Instagram account, which features gorgeous, illustrated quote cards that touch on all the emotions you feel when a relationship (or would-be relationship) comes to an end.
The illustrations are inspired by Hansen's personal experiences and observations.
"They're personal realizations that have allowed me to grow and heal and if they can bring light to someone else, I share them," the 26-year-old Toronto-based artist said. "Sometimes the truth hurts, but sharing the pain with someone who can relate makes the pain a little less scary to feel."