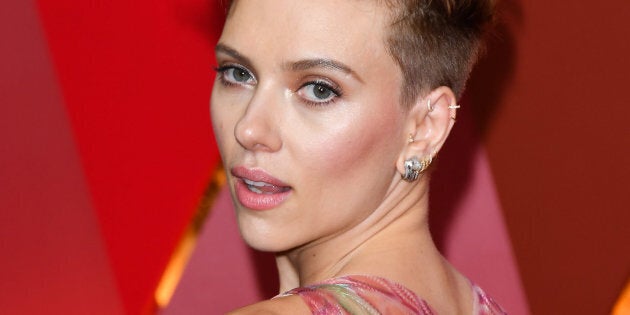 If you thought you'd ever hear Scarlett Johansson comment on her recent divorce from Romain Dauriac, you were wrong.
In a statement to People, the "Ghost in the Shell" star explained why she plans to stay quiet on the subject.
"As a devoted mother and private person and with complete awareness that my daughter will one day be old enough to read the news about herself, I would only like to say that I will never, ever be commenting on the dissolution of my marriage," she said. "Out of respect for my desires as a parent and out of respect for all working moms, it is with kindness that I ask other parties involved and the media to do the same. Thank you."
Johansson's reasoning for wanting to keep her divorce private sends a powerful message to working moms everywhere, especially on International Women's Day. We commend her for defending her right to privacy because, in actuality, public figures personally don't owe us anything.
The actress, who officially filed for divorce on Tuesday, according to People, was married to Dauriac for two years. It was reported that the couple separated last summer, but news broke in January.
The two welcomed their daughter in 2014. Johansson is reportedly requesting residential custody.
In response to Johansson's divorce filing, Dauriac asked the actress to withdraw the papers.
"It is indeed unfortunate, especially for our daughter, that Scarlett filed in Court and made our personal differences so public," he said in a statement to People. "I would implore her to withdraw her action promptly and go back, as uncomfortable as it might be, to the negotiating table. We are the parents of a lovely daughter whom we will continue to co-parent for many years and share her joys and sorrows as only a parent can."
This post has been updated to include Dauriac's statement to People.