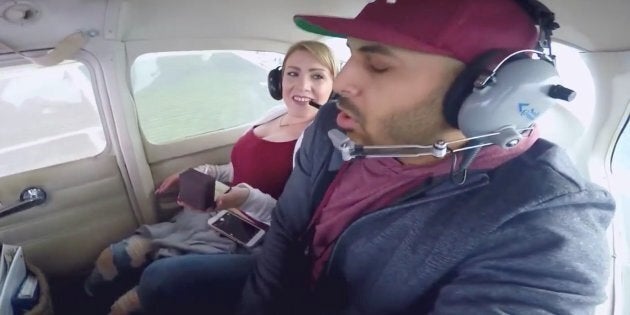 When Darrell Hamilton Jr., decided to propose to his girlfriend, Rheanna Lopez, he wanted it to be memorable.
Well, it was, but not in the way he intended, expected or, frankly, wanted.
Last month, Hamilton took Lopez on a plane ride of the Blossom Trail, an area near Fresno, California, where fruit trees start blossoming in late February.
Hamilton, a video editor for KFSN TV, has been dating Lopez for two years and knew he wanted to marry her since last year.
"I planned it for so long," he told Inside Edition.
But he never planned on getting motion sickness during the flight.
"The only thing was really on my mind was wanting to get it over with," he said.
The video shows Hamilton showing Lopez the ring and "Will you marry me?"
Seconds later, he vomits on the floor.