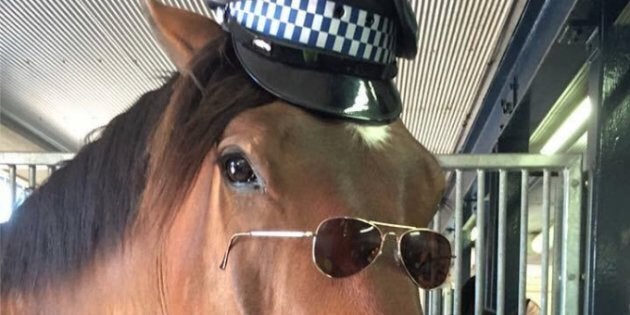 The NSW Police really don't want you speeding while driving a car and they're prepared to show you the long face of the law to stop you going too fast while on the road.
Meet one officer of the NSW Police Force who doesn't like to horse around when it comes to road safety.
It's not clear how much horsepower this new team member can contribute in chasing down rogue drivers, but it seems people are loving the new addition to the squad.
ALSO ON HUFFPOST AUSTRALIA