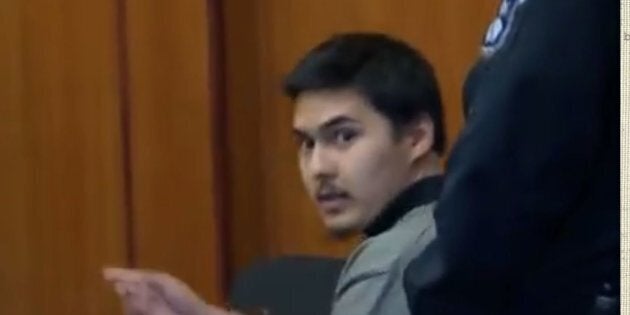 A young Australian man has been arrested in Bulgaria on serious terrorism charges, including that he was planning to travel to Syria to fight.
John Zakhariev was arrested last September and faced court in Sofia on September 22. Since then, he has been held in custody in the foreigner's wing of the country's maximum security prison pending trial.
According to Bulgarian media reports, the 21-year-old Sydney man was found with "jihadist material" and was attending a shooting range weekly, allegedly with the intention of training to fight in Syria.
After graduating from school in 2012, he travelled to Syria, which he says in a Bulgarian television interview was to "see what I could do to help the Syrian people".
In the Bulgarian television interview aired late last year, Zakhariev said he converted to Islam in high school but "never really fully believed in Islam" and reverted back to Christianity in mid-2016.
"When I became a Muslim it was a very emotional time in my life," he said.
"I just broke up with a girlfriend and I had problems with my family.
"It seemed to me at the time that Islam offered something which I really wanted which was companionship and friendship."
The last Australian man to be sentenced by a Bulgarian court, Jock Palfreeman, caused a major diplomatic rift between the two countries, after questions were raised about the fairness of the hearing with allegations of suppression of evidence.
Palfreeman was sentenced to 20 years for murder in 2013 but still proclaims his innocence.