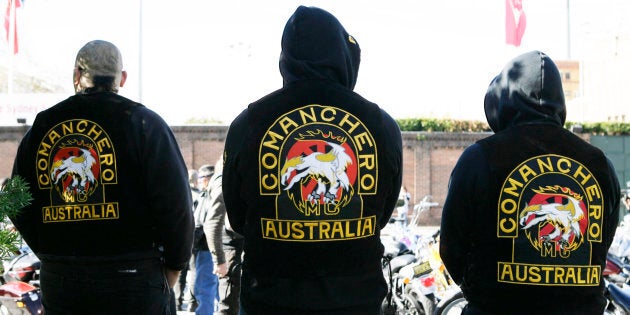 At least 21 people have been arrested as part of more than two dozen raids targeting the Comancheros motorcycle gang in Victoria.
Detectives executed 25 raids on residential and commercial properties across Melbourne on Tuesday, arresting 21 people as well as seizing drugs and cash.
"The operation is expected to run through the day and we will provide a full run down as soon as it is operationally appropriate to do so," police said in a statement.
"We know these groups have long histories of engaging in warfare amongst themselves, however the indiscriminate nature of their attacks including drive by shootings means there is immense potential to endanger innocent members of the public," Assistant Commissioner Steve Fontana said in a statement.
"This is above and beyond the harm they already do our communities through manufacture and trafficking of drugs.
"Those involved in OMCGs can rest assured Victoria Police will do everything possible to ensure they are held accountable for their actions."
The raids are part of a police investigation dating back to July 2016, targeting criminal activity by members of the Comancheros OMCG.
The investigation includes more than 20 non-fatal shootings, along with arson, drug trafficking and extortion offences.
ALSO ON HUFFPOST AUSTRALIA