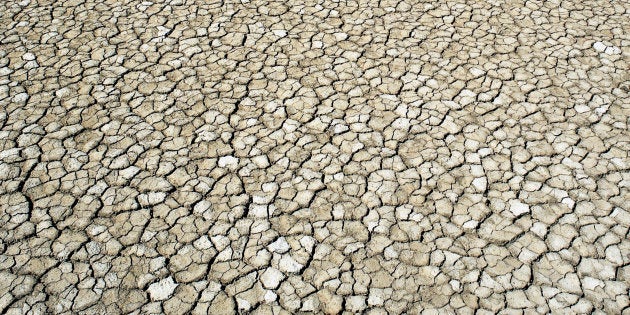 There are concerned rumblings, as you knew there would be, about the cricket pitch which will be used in the third Test between Australia and India which starts on Thursday in the north-eastern city of Ranchi.
This whole series, pitches have been as much a part of the story as the cricket played upon them. While Australia won't say it, they're none too pleased with Indian pitches which are prepared both to suit their own spinners, and to negate the advantage of Australia's superior pace attack.
Cricket's governing body the ICC has voiced its concern. Overnight, match referee Chris Broad of England rated the pitch used in the second Test in Bengaluru as "below average". That came after he assessed the pitch in the first Test in Pune as "poor".
As we told you a weeks ago, this is no accident of gardening. It's not like when you're in the backyard at home and oops, you set the lawnmower blades too low and turn the turf to bare earth.
Indian curators often sweep their pitches with steel brooms (and worse) in order to scuff a surface that might otherwise be pristine and fairer to both teams' style of play.
And get this. It just so happens that the pitches on Indian grounds used in Test matches look NOTHING like the ones used in IPL Twenty20 matches on the very same arenas.
As an example, Steve Smith will soon take a month off international cricket duties to play T20 cricket in Pune. Last year, the smooth, grassy pitches he played on looked absolutely nothing like the dustbowl served up three weeks ago in the first Test. Imagine that.
And so we move on to the JSCA International Stadium Complex in Ranchi, where no Test match has ever been played. If the whispers are true, the 20 metres trip of "grass" is going to be the worst yet in the series.
Meanwhile, this four match Test series is 1-1. Australia need just one win to retain the Border-Gavaskar trophy. Rarely has the prospect of a drawn series been such a desirable result for a country like Australia which is usually all about winning.
What we're not about is whining, and that's why you haven't heard a peep from the Aussies about pitches which many outside observers believe flagrantly disrespect the spirit of cricket.