Good intention is, well, good -- but action is better. Aiming to get fitter or eat better is a wonderful goal to have, but without planning it won't just happen on its own (devastating, we know).
That's something that fitness expert Kim Beach realised. She's been a personal trainer for close to 15 years and her weight loss and fitness programs have gained her half a million fans on Facebook. In addition to training advice she offers fast and healthy recipes, none of which take more than 15 minutes to make. All of Beach's advice can be found in her new book, Beach Fit, and we've taken the liberty of gathering her best time saving tips:
"If your day to day life is as busy as mine it is hard to find the time to get to the supermarket, let alone my favourite organic grocer," Beach told The Huffington Post Australia.
"Ordering your weekly shopping online will save your hours each week and will also not lead to that terrible situation where your cupboards are empty, which inevitably ends up in some form of take-away dinner."
"The number one thing you can do to ensure your nutrition is on track during the week is to prep your food for the week ahead on Sundays. It is something I do religiously every week where I cook up brown rice, quinoa and some awesome snacks to keep in the fridge like tuna and sweet potato patties," Beach said.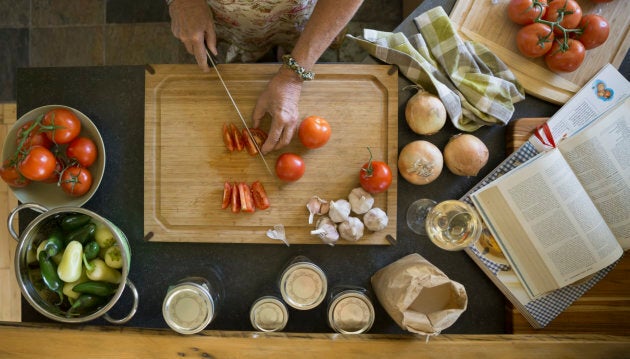 "I sit down every Sunday and plan my training week. This includes creating appointments in my calendar set aside from my weights, cardio and yoga sessions. It's my 'me time' and I love it. So treat it like every other meeting or appointment in your life, and don't cancel it."
"High Intensity Interval Training is your best friend when it comes to getting your workout done in 20 minutes. HIIT sessions are intense and they are tough, but there are no excuses when it comes to fitting in 20 mins of skipping, stairs or sprints," Beach said.
Get up and embrace the day
"I spent the first half of my life telling everyone that would listen, I'm not a morning person. Now I get up at 5am or 5:30am every day and my mornings are a breeze."
"I am organised, my food is on point and I am completely prepared for my training that day. You might have to sacrifice half an hour of late night TV, but once you get into a rhythm of getting up early you will never look back," Beach said.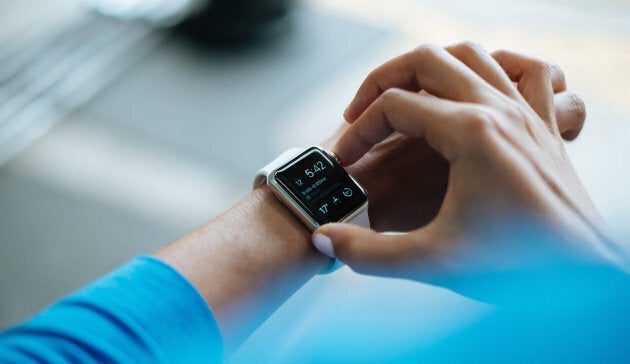 As for how she preps her food on a Sunday, it's not about spending all day in the kitchen with the stove, oven and microwave going flat out. Clever use of appliances and a little forethought will mean you're set up for an easy week of healthy week.
"Sandwich presses are amazing, and so underused. It honestly cooks everything from chicken, fish, vegetables, eggs etc and is so easy to clean and put away. Try it."
"You can cook your brown rice or quinoa in the rice cooker, let it cool then place in an airtight container in the fridge. This means your your good carbs are ready to go for the week ahead just portion out what you need for your next meal," Beach said.
"Every Sunday I will bake up a couple of sweet potatoes. They take around 70 minutes to cook, then I let them cool and place them in the fridge for two separate meals during the week. When you're ready to eat them imply cut in half and microwave for a minute and top with black beans, tomato and hummus. Yum!"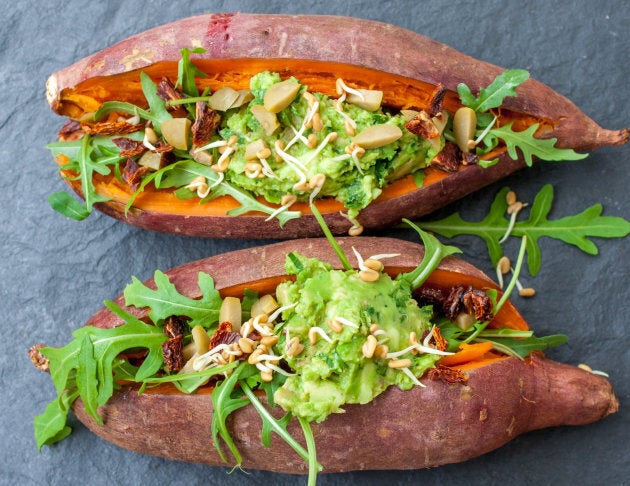 "When you are in a hurry this is the perfect breakfast option. Place frozen berries, oats, vanilla, chia seeds, cinnamon and rice milk (or your choice of milk) into a blender. Blend for a minute, pour into a cup and you are good to go. This smoothie will give you long lasting energy throughout the morning," Beach said.
"These are seriously life changing. Before you go to bed at night rinse half a cup oats in a colander, draining excess water. Place in a bowl, sprinkle with cinnamon and pour in rice milk (or your choice of milk) until oats are just covered. Top with cling wrap and place in the fridge overnight. In the morning top with chia seeds and berries. You can make a few of these at a time for the week ahead as well."
ALSO ON HUFFPOST AUSTRALIA