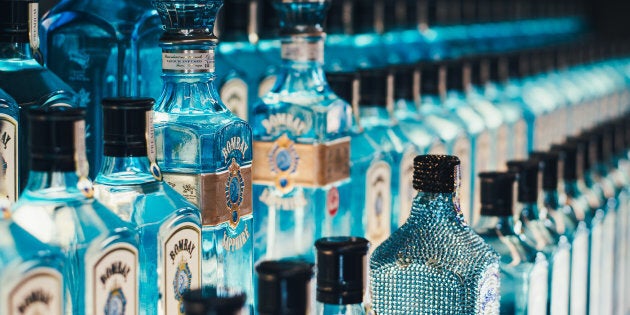 Poor gin. It often cops a bad rap for being the dark horse of the spirit world, causing people to become contemplative, moody or depressed. But that's a myth, and stereotype that Raj Nagra is out to break.
Nagra is an Aussie mixologist with over two decades experience in the game. Of those 20 years, 15 have been served as Bombay Sapphire's global ambassador, so it's safe to say he understands the spirit better than your average. Now residing in L.A, he was most recently nominated by his industry peers as one of the top ten International Brand Ambassadors of the year, at Tales of the Cocktail 2016.
Nagra swears he got into the industry not for the booze, but for the people.
"I grew up around the liquor business, so you might say it's in my blood. I worked with some incredible mentors early on, who really shaped my understanding of the industry. It's also way too much fun," Nagra told The Huffington Post Australia.
"I started out working at many of Sydney's original bars, which was an incredibly fun period, filled with so many amazing personalities and music. I moved back to London for a couple of years working in the bar scene there, before returning home in more of a consulting role, which inevitably led me to move to Dubai to open the Emirates towers hotel food and beverage outlets with some of my best friends."
"I came back and worked on several brands before heading up an Ambassador role with Bacardi which took me all around Australia and Asia for the next eight years, and as a result ended up living in Shanghai in a regional role. I moved to the states and lived in Miami, NY and now LA as the Global Ambassador for Bombay Sapphire," Nagra said.
In February 2011, Nagra and his fellow brand ambassadors, along with six other top bartenders from across the U.S. mixed 1,541 cocktails in one hour. This feat got their names into the Guinness World Records. Nagra himself created an impressive 206 cocktails in those sixty minutes.
Nagra enjoys working with gin due to how adaptable it is -- a quality many don't recognise.
"I love gin for its versatility, history and nuances. It's a staple spirit for any bartender and is the base for more cocktails than any other spirit. Gin is also the fastest growing spirits category globally and is in great shape."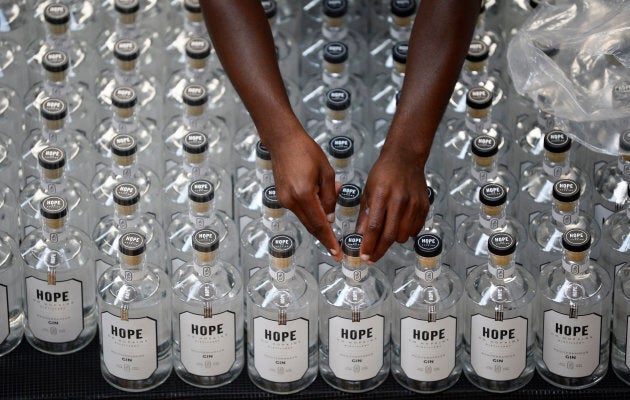 Bombay Sapphire is the number one premium gin brand by volume and value globally, and the brand that inspired this renaissance of gin. New gin brands are popping up around the globe, and locally we've witnessed the launch of Archie Rose Distilling Co creating its own home grown Aussie gin, to great success.
His take on gin making people crazy? Totally made up.
"It's a myth. Gin does quite the opposite. Obviously, people should drink responsibly. There is, of course, a period in history when gin was consumed in excess, which is also responsible for these false claims. Gin was equally used for medicinal purposes and its ingredients individually are applied to many industries including culinary obviously. Gin is the perfect aperitif spirit as it takes you to that social and happy place faster than any other spirit," Nagra said.
The humble gin and tonic aside, Nagra has both made and witnessed some pretty impressive, expensive cocktails in his time.
"The most relevant one I've seen was when Salvatore Calabrese created a drink called 'Salvatore's Legacy', which he made at his bar in Mayfair, and sold it to one of his regulars for five and a half thousand pounds. It included a 1778 Cognac, a 1770 kummel liqueur, a 1860 Curacao, and a 1900's Angostura bitters. It was a very exciting afternoon indeed."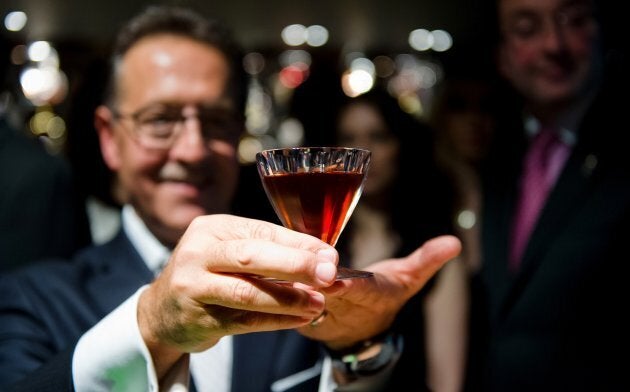 As for the future of mixology, Nagra says it's bright.
"We're seeing a lot of incredible interpretations of gins being created using local or native botanicals, and consumers are adventurous when it comes to trying new things, as well as becoming more educated on cocktails, so the industry is helping shape these occasions."
"Sustainability is hugely on trend now, and our award-winning Bombay distillery at Laverstoke Mill is one of the most sustainable distilleries in the world today. Low impact bartending methods are starting to become popular. Drinks like the 50/50 martini and the Negroni will remain popular, in line with the cocktail hour and vermouth led drinks," Nagra said.
ALSO ON HUFFPOST AUSTRALIA