In 2017, well-being in the workplace runs the risk of being perceived as somewhat of a buzzword -- one defined by the fruit bowls and free yoga sessions of young, progressive workplaces (you know the ones).
My experience is that people are working harder and just want something for themselves.Anna-Louise Bouvier
"The common thing across every workplace that we go to is that people are being asked to do more with less. People are going faster, in less time, and this, in turn affects how they work," physiotherapist and Executive Director of Happy Body At Work Anna-Louise Bouvier told The Huffington Post Australia.
"Sure, you'll find progressive workplaces that really care about this. But for a long time, there's been a lag between what people are saying and actually doing something about it."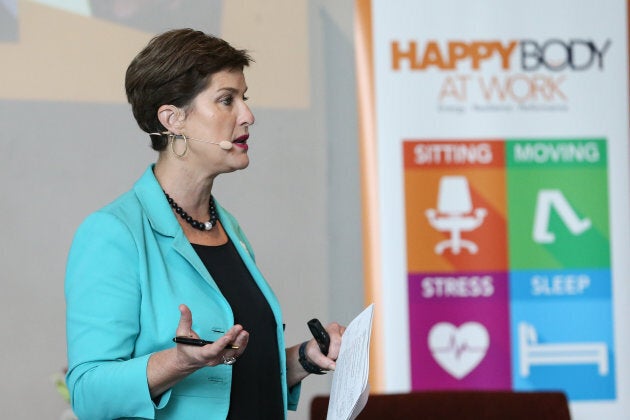 On doing something about it
Launched in 2013, Happy Body At Work offers a series of mental health and well-being programs designed by Bouvier and the commercial arm of the ABC.
Happy People is their latest app -- a gamified, team-based program that focuses on four pillars (energy, mood, stress and sleep) to improve mental and physical resilience at home and work.
"When it comes to typical content in this space, you only end up targeting the 20 percent who are already interested in well-being -- not the ones who don't think they need it. My big focus with Happy People was hooking the 80 percent," Bouvier said.
The idea is to show employees that carving out small things can actually make a huge difference.
The app has been developed to roll out daily content addressing each of the four pillars in bite-sized tips, offering personal goals and feedback through a four-point well-being quiz. Employees are encouraged to interact with their team throughout the process.
"The idea is to show employees that carving out small things can actually make a huge difference," Bouvier said.
Workers across some of Australia's largest companies -- including Optus, Lendlease and Caltex -- have reported marked improvements through use of the program, offering proof that workplace well-being not only matters but actually works.
How Optus became a bunch of 'Happy People'
In August 2016, more than 1,500 Optus employees across the company's retail sector were involved in the pilot program of 'Happy People' over a six-week period.
"There were 168 stores across the country. This was a challenging cohort because they don't have access to computers and they're on their feet all day," Bouvier said. "We had to build something sticky that would get them to the app in the first place."
Pre-program analysis of 480 retail employees reported high levels of physical inactivity (73 percent), low levels of energy (41 percent) and negative body perceptions (51 percent). Just over half of respondents were spending less than 8 hours in bed each night.
Of those 1,500 employees, 78 percent onboarded during the program period, choosing goals within the first week and interacting with the mobile app.
"During that first week, we watched people get into it. At the end, we went back and interviewed them. Here was a 25 year-old young man telling me things that I had been studying and hearing for years. It was incredibly satisfying," Bouvier said.
Over 70 percent of respondents found Happy People beneficial to their overall health and well-being.
After five weeks, analysis found 57 percent said they were more aware of factors that affected their energy levels, with 15 percent reporting they "always have lots of energy". Awareness of sleep strategies (68 percent) and management of stress (63 percent) markedly increased among employees, with 67 per cent saying that had learned strategies to better manage agitated customers.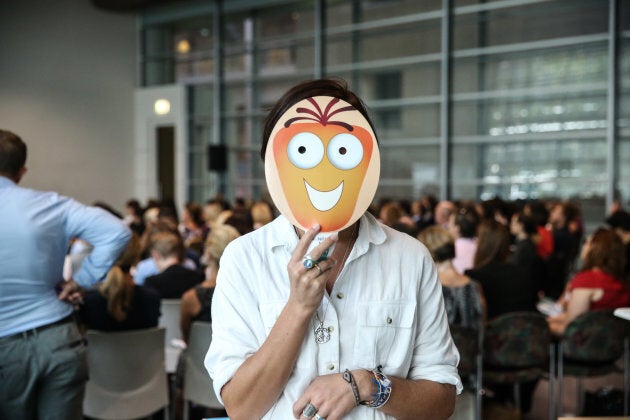 On what works -- and what doesn't
According to Bouvier, the success of the program came down to Happy People's gamified approach.
"Gamification is a way of making a digital experience interactive, personally relevant and sticky. It leads you on a path that you have chosen," Bouvier said.
And a top down approach is crucial.
"You can't just put down something like this without doing the work. You need to expose the right culture, and you need to involve your middle managers," Bouvier said.
It's not about pushing this stuff onto people. It's about showing them how having happy, healthy employees is going to, in turn, bring them benefits.
"Often middle managers or your team leaders have a lot on their plate. A big part of what we do is talking with senior leaders and encouraging them to get these players involved.
"It's not about pushing this stuff onto people, it's about reframing the conversation and showing them how having happy, healthy employees is going to in turn bring them benefits."
ALSO ON HUFFPOST AUSTRALIA