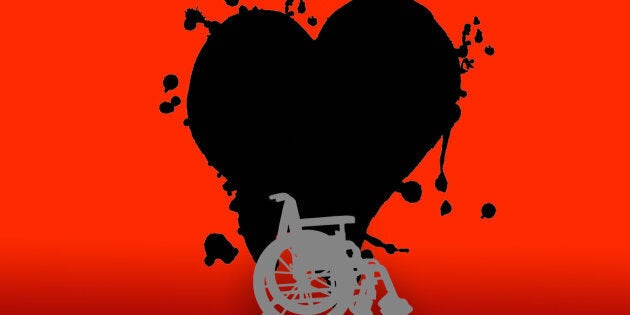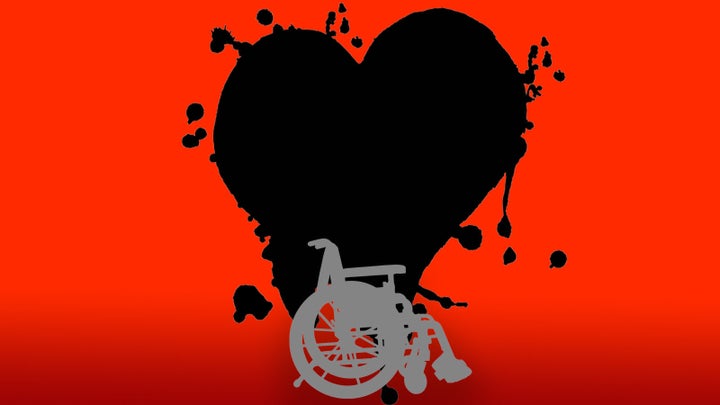 Alex Spourdalakis was 14 when his mother and godmother decided to kill him.
The women tried to poison the boy, who had autism, with sleeping pills. When that failed, Dorothy Spourdalakis stabbed her son four times in the chest with a kitchen knife, twice hitting his heart. She slit one of his wrists so deeply she nearly severed his hand, according to court records. Then she handed the knife to Jolanta Agata Skrodzka, who used it to kill the family cat so it wouldn't have to live in a shelter after their arrests.
A year later, 11-year-old Raashanai Coley, another child in Illinois, died from a stomach rupture after her mother, Nicholette Lawrence, punched her repeatedly. The autopsy revealed scars and old injuries indicating previous physical abuse.
Alex was killed in River Grove in 2013. Raashanai died in Waukegan in 2014. Both were slain by people entrusted to protect them. But the respective outcomes of these first-degree murder cases ― one involving a child with disabilities, the other involving a child without medically documented handicaps ― speak volumes about an insidious bias in the justice system.
Alex's killers pleaded guilty to involuntary manslaughter, and served three years each before they were sentenced to time served and released. Raashanai's killer, meanwhile, was convicted of murder and is serving 43 years.
Advocates for the disabled say such disparities are common in a legal system that seems to treat accused killers less seriously when the victim was a person with special needs who depended on the person charged with murder for care.
On average, at least one disabled person is killed each week by a parent or caregiver, according to a Ruderman Family Foundation report that documented more than 200 deaths from 2011 to 2015.
The study found that taking a life ― something typically not tolerated in society ― is sometimes treated as acceptable in the justice system when the victim had a disability. Killers are commonly portrayed as angelic caretakers who killed out of mercy, or who could no longer bear the burden and snapped. Those perpetrators often face less than vigorous prosecution, the study found.
"The message is that murder is a reasonable response to disability, and courts will treat you lightly if you murder a disabled child, parent or spouse," David Perry, a disability rights activist and author of the Ruderman report, told The Huffington Post.
Vilissa Thompson, an advocate and licensed master social worker from Winnsboro, South Carolina, said there is an obvious discrepancy in how the law and the public treat parents and caregivers accused of killing someone in their care.
"When someone, especially a child, is killed, it is called a hideous crime, and there is an urgency to punish the person responsible," said Thompson, a contributor to the Ruderman report who was born with osteogenesis imperfecta, also known as brittle bone disease. "But when it comes to the disabled kids, there is this gross level of excusing that behavior."
Spourdalakis, then 50, and Skrodzka, then 40, were both charged with first-degree murder in Alex's slaying.
"The murder was committed in a cold, calculated and premeditated manner," Assistant Cook County State's Attorney Maureen O'Brien told the Chicago Tribune at the time.
Lawrence, who was 32 when she was arrested, was also charged with first-degree murder in Raashanai's slaying.
Lake County State's Attorney Michael Nerheim, according to Chicago's Daily Herald, called the treatment of the girl "inhumane" and "pure evil."
Three years later, in December 2016, Spourdalakis and Skrodzka pleaded guilty to involuntary manslaughter, and a judge showed the killers mercy.
"Justice has to have some compassion, and looking at the facts of this case, this was the just result," Spourdalakis' defense attorney, Michael Botti, told Chicago's WLS-TV.
The following month, Lawrence, who pleaded guilty to murder, was sentenced to 43 years in prison by 19th Circuit Court Judge James Booras. It was the near-maximum for the charge. Booras referred to Lawrence as a "monster" and ruled her ineligible for early release. If she outlives her sentence, she will be in her mid-70s when she's freed.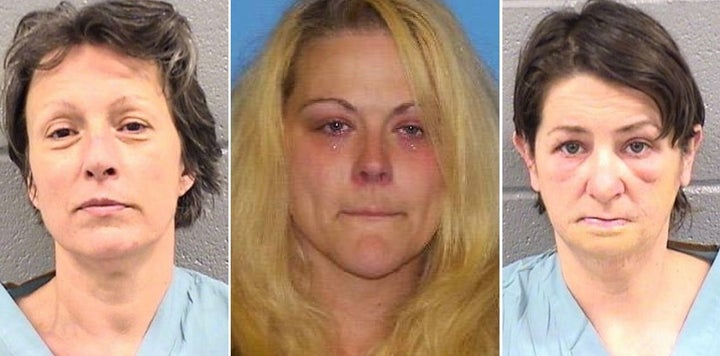 There also was a big difference in how the media covered the cases. Lawrence was all but labeled a vicious murderer. Spourdalakis and Skrodzka, on the other hand, were portrayed as victims.
WLS-TV reported on the "pain, frustration and fear" leading up to Alex's slaying. The emotions were attributed not to the teen, but to Spourdalakis and Skrodzka, who were described as being burdened with the care of "a suburban boy with a severe form of autism."
Other media outlets suggested the two women were desperate and emotionally broken from providing Alex with round-the-clock care. Some reports suggested the slaying was an act of mercy.
"That's asinine," Thompson told HuffPost. "You don't kill your loved one because you can't take care of them. Yes, there are stresses, but that does not give you an excuse."
Alex's mother said she did not want him in an institution, which she thought would be a form of torture, according to police. The women killed the family cat, authorities said, because Spourdalakis didn't want authorities to take it to a shelter.
Thompson said there's a word that describes the women's actions, and it's not mercy.
"They should not be looked on with sympathy," she said. "That's an abusive mindset. It's no different than a spouse who says, 'If I can't have you no one can.' Mercy is just an excuse."
"Yes, there can be stresses caring for someone with a disability," she went on. "And yes, we need to hold social services accountable in providing assistance. But none of that should give someone an excuse to kill."
When a crime like this happens, the media often doesn't put the victim at the center of his or her own story, Perry said.
Whenever Alex was mentioned in the media, he was characterized by his disability more often than as the victim of a horrific crime. Some reports used words like "aggressive" and "violent" to describe him. Details were printed about how he had to be tied to a bed during hospital visits. It was on social media, rather than in published reports, that people who knew Alex had the chance to share the most details about him. They described him as a smart young man who loved balloons, cards, music, nature and the color yellow.
"Everything in the media coverage was about his mom, and some of it was factually wrong," Perry said. "No one investigated what she said or called anyone from the disability community for balanced coverage. They rushed to say, 'Well, she must have been really overworked and must not have had any access to services.'"
In the months leading up to Alex's death, the boy's mother and godmother participated in a documentary by the Autism Media Channel. They told the filmmakers Alex was neglected by the health care system and was not provided enough outside support.
"She just couldn't take seeing her son in pain anymore and seeing no future for him, and there was no help for him," Polly Tommey, of the Autism Media Channel, told WLS-TV in 2014.
Alex's slaying became the focus of the film, which wound up with the title "Who Killed Alex Spourdalakis?"
The lawyer who defended Alex's mother also pointed a finger at the system, according to prosecutors.
Perry, an associate professor of history at Dominican University in Illinois and the father of a boy with Down syndrome, said those claims were not based in reality.
"There were concrete documented efforts by the autism community to help [Spourdalakis], and she rejected that," Perry said. "She wanted her child cured, and when she couldn't, she resorted to murder."
In fact, after Alex was killed, a spokesperson for the Illinois Department of Children and Family Services told the Chicago Tribune that Alex's mother had refused "referrals to community-based services ranging from respite to psychological counseling."
Mary Kay Betz, then executive director of the Autism Society of Illinois, told the Tribune that she too had met with Spourdalakis prior to Alex's slaying and offered assistance, but "all she wanted was an attorney."
Tommey, of the Autism Media Channel, told reporters that Alex's mother and godmother "had absolutely nowhere to go, nowhere to live" and would go from "motel to motel."
However, River Grove police say that Spourdalakis and her son lived in the same well-kept River Grove apartment for nearly two decades ― the same apartment where Alex was killed and where Spourdalakis and Skrodzka drugged themselves in an apparent suicide attempt after his death, the Chicago Tribune reported.
Reached for comment, Tommey told HuffPost that "Dorothy and her husband were estranged" and that "Dorothy had stopped living" at the River Grove apartment, "only returning during Alex's last week."
"Alex would, in the words of his mother, 'freak out' when going back to this apartment, becoming distressed and physically violent as the film showed on at least one occasion," Tommey went on. "She believed this was due to the adverse experiences that he had suffered there when removed by the emergency services. The film also portrays a vivid example of this."
The district attorney's office ― the same one that called Alex's killing "cold, calculated and premeditated" ― evidently softened its view over time.
After the two women were sentenced, Botti, Spourdalakis' attorney, told Chicago's CBS News Channel 2 that the prosecutor had described in court how, through all the years of Alex's life, "every door was closed." Botti said the prosecutor spoke about "the abuse [Alex] dealt with when he was taken to the hospital and all the restraints he was put in."
The Ruderman report on Alex's death and others like it was born out of frustration over what the report's creators see as a disregard for the victims.
"It is abhorrent that a person with a disability is murdered by their parents, children or caregivers every week," said Jay Ruderman, president of the organization. "This statistic itself is tragic, but what is even more abhorrent is that the journalists covering these murders all too often erase the voice of the person with a disability and occasionally even sympathize with the murderers."
That sympathy, according to the report, is rooted in a widespread, little-examined notion that disability automatically equates to suffering.
"That's a big misconception," Thompson said. "We're not all suffering and in reality, the most amount of suffering the victims endure is when they are being killed."
"Let us not obscure the fact," she said, "that murder is murder."
This story has been updated to include Tommey's comments to HuffPost.