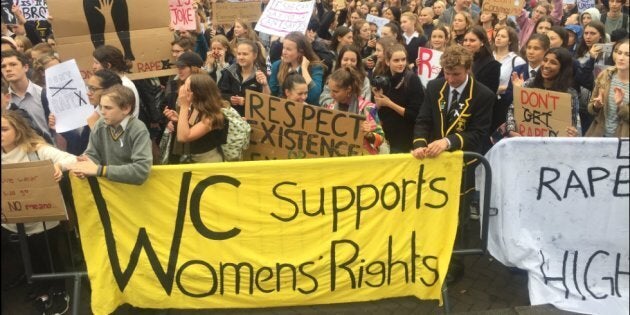 Two New Zealand boys at the centre of a controversy for making comments on Facebook about taking advantage of drunk girls on Sunday have been suspended by Wellington College amid protests about rape culture at the school and in the country.
Wellington College released apologies from the two students in a statement on Monday and suspended them from the school for five days after they posted comments about having sex with intoxicated women to a closed Facebook group, according to Radio NZ.
The boys also had any school leadership responsibilities withdrawn, will be barred from any sport tournaments or cultural competitions and do community work over the next few months, including undertaking education about consent and healthy relationships.
"If you don't take advantage of a drunk girl, you're not a true WC (Wellington College) boy," one of the comments read.
"Today we send an important message to New Zealand that we will not put up with rape culture any longer... the buck stops here. I want my future to be equal to any man's," one speaker said.
New Zealand Deputy Prime Minister Paula Bennett also came out on Monday to praise the protesters and encourage people to call out "unacceptable" behaviour similar to that of the boys' comments.
"I think it's incredibly powerful that such a big group has turned out and I want to recognise the men and women that are speaking up, and quite frankly saying that we need respect," she said, according to TVNZ.