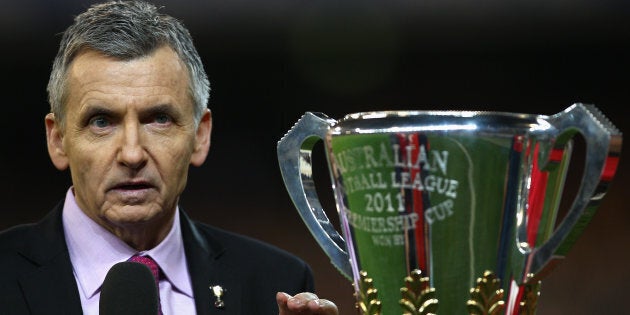 Bruce McAvaney, one of Australia's most well-known sports broadcasters has revealed he has been battling cancer for more than two years.
McAvaney, 63, told the Herald Sun on Friday that he was diagnosed with Chronic Lymphocytic Leukaemia more than two years ago during a routine check-up where he returned abnormal blood tests.
But the man behind the voice sports-lovers around Australia know so well is still in high spirits, saying he feels healthy.
"It is quite strange to say I have leukaemia because I feel well," he said.
"Look it could be very serious... It could jump out of the ground at any moment. I don't expect it will. But I'm living a complete life with no restrictions."
The revelation comes off the back of McAvaney's packed 2016 schedule, which included covering the AFL season, the Rio Olympics and the spring racing season.
"It had been building for a little while. But last year was a bit of the straw that broke the camel's back," he said.
With the coverage of the 2017 AFL season, which is set to kick-off on Thursday, looking quite different due to the retirement of veteran broadcaster Dennis Cometti, fans of the code will be hoping McAvaney's voice will continue to voice the league this year.
And as always, he said he's willing to be there to do as he's always done -- even looking as far forward as the 2018 Commonwealth Games and Winter Olympics and the 2020 Olympic Games to be held in Tokyo.
"I can't give the football up as it is 26 weeks of heaven," he said.
"Every morning I wake up and there is a football match to look forward to, there is a race meeting, there is an Olympic Games coming up, it's ridiculous, but it's the way I live."
ALSO ON HUFFPOST AUSTRALIA