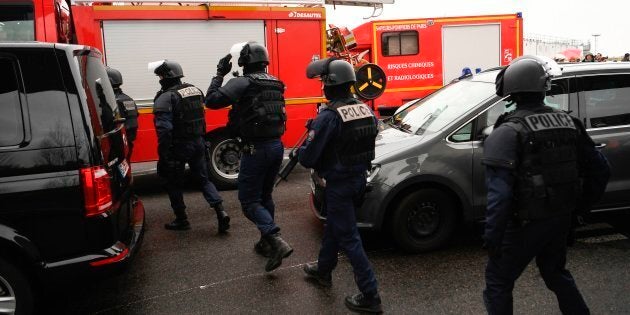 A man has been shot dead at the Paris Orly airport in France after trying to seize a weapon from an officer, officials say.
The airport is in lock-down and parts have been evacuated, with heavily armed police sweep the area, reports say.
Officials say the man snatched the weapon before he ran into an airport shop after a brief stand-off with police.
France's Interior Minister has also confirmed an officer has been shot and killed at a road check in a separate incident in the North of Paris. The gunman has escaped.
Paris Aéroport has Tweeted (translated from French):
#Orly #airport Ongoing security operation. We recommend that passengers & attendants not to visit the #aéroport. #fr
The BBC reports a security operation is continuing with bomb disposal experts involved.
Sky News says there are no reports of anyone being injured and the man did not have explosives.
The incident comes as the Duke and Duchess of Cambridge were on the second day of their visit to Paris. As part of their visit, Kate and William were to meet the survivors of the terror attack at the Bataclan.
The Paris Orly Airport is the capital's secondary airport, after Charles de Gaulle.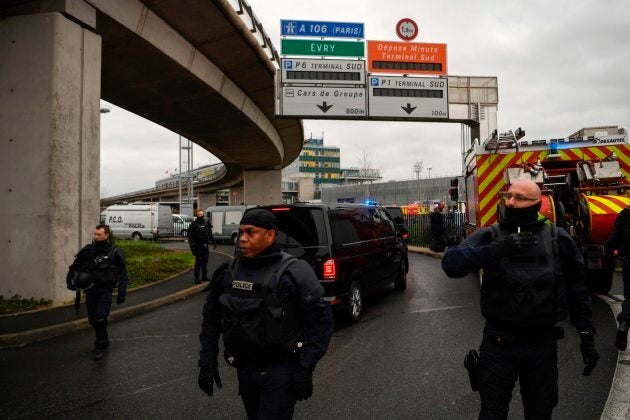 This is a breaking news story, more to come.