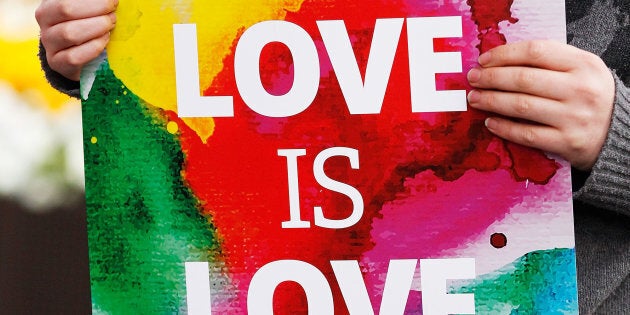 A high-profile coalition Senator does not believe the same-sex marriage issue should be revisited before the May federal budget, labelling the issue a "massive diversion".
There are reports in NewsCorp Australia publications on Sunday that at least 12 Liberal MPs are planning to reignite the gay marriage debate in parliament this week and will lobby Prime Minister Malcolm Turnbull to scrap his proposal for a national plebiscite to decide the issue.
But speaking on Sunday, Resources Minister Matt Canavan hosed down the speculation saying the focus in the lead up to the budget should be the economy.
"We've got a lot of other things to go on, bringing down people's lives costs, helping to maintain jobs and bringing down taxes in our economy," Canavan told the ABC.
"That's what we should be focused on, the notion that we would distract ourselves from going to other issues would be a massive diversion."
Last year, Australia's bid to hold a national vote on whether to legalise same-sex marriage was defeated in the Senate, potentially delaying legal unions for years.
The proposal, backed by the coalition, to hold a plebiscite was voted down in the Senate by 33 votes to 29.
Labor and the Greens oppose a plebiscite and instead want a free vote in the parliament on the long-running issue. But that option is opposed by conservative coalition MPs.
Canavan, who is opposed to changing the Marriage Act, called for those on either side of the debate to show each other more respect.
"It's a very important issue for some people," he said. "But if we just had a little bit more respect and common sense, we can deal with the matter, and deal with a lot of other challenges facing our nation."
The Queensland Senator's comments were greeted with a mixed response on Twitter.
ALSO ON HUFFPOST AUSTRALIA