Australian researchers have found a drop in diagnoses of genital warts in young Aboriginal women and men, hailing successful vaccination against the Human Papillomavirus as a step towards closing the health gap in Australia.
The number of Aboriginal adolescents presenting with genital warts has reduced by upwards of 96 percent since the introduction of the national HPV vaccination program in 2007.
"The decline in diagnoses is similar to declines we've seen in young non-Aboriginal women and men of similar age... It's suggesting a small step toward Closing the Gap.Professor Basil Donovan
The University of New South Wales' Kirby Institute has been surveying the effectiveness of the program through collating data from 39 sexual health clinics between 2004 and 2014.
What is the Human Papillomavirus?

The Human Papillomavirus is a common virus with more than 100 different types. Eighty percent of men and women will contract a form of genital HPV in their lifetime. Many are harmless, but there are 40 types of genital HPV which are categorised as high-risk and low-risk -- both of which would be identified by an abnormal pap smear in women. The high-risk types can cause cervical, vaginal and anal cancers, while the low-risk types can cause genital warts.

The Australian HPV vaccination program commenced in April 2007. Free vaccination was provided to 12-13 year old girls in schools, supplemented by a 3-year catch up program for 13 to 18-year olds in schools and for 18 to 26 year-olds through family doctors. Boys were added to the program in 2013.

Australia uses the quadrivalent HPV vaccine (Gardasil), protecting against HPV types 6 and 11 which cause ano-genital warts, and HPV types 16 and 18, which cause cancer.
"We know that the Australian HPV vaccination program has led to significant declines in a number of HPV-related conditions. What we reported previously was a dramatic drop in the incidence of genital warts among heterosexuals in each of the capital cities. It happened quickly in those first couple of years," lead researcher Professor Basil Donovan told The Huffington Post Australia.
"What we were wary about was what was going on in other populations in rural and regional areas."
New findings, released in the Medical Journal of Australia on Monday, have shown a similar affirming case for the country's indigenous population. The proportion of Aboriginal women under 21 years of age diagnosed with genital warts decreased by 96.1% from 2007 to 2014.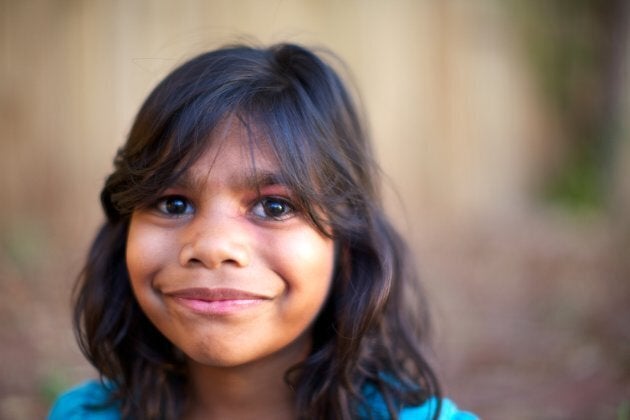 A similar reduction among Aboriginal heterosexual young men reached an incidence rate of 0 percent in 2014.
"Even though we only started vaccinating school boys several years ago, we are seeing the impacts of this," Donovan said. "What we are not seeing is a drop in incidence among gay men. We'll have to wait for the male vaccination program to come through over the next couple of years."
Down the track, once we start documenting a drop in HPV-related cancers, we envision the greatest drop will be among Aboriginal women.
Donovan anticipates the results, with sustained high HPV vaccine coverage rates and monitoring, will lead to a decline in HPV-related cancers.
And with cervical cancer rates among Indigenous women being twice as high as among non-Indigenous women, they are a "small step" towards narrowing the health gap.
"Once we start documenting a drop in HPV-related cancers, the greatest drop will be among Aboriginal women. They are at a higher risk of developing the cancer, and so they will be the ones who benefit the most."
ALSO ON HUFFPOST AUSTRALIA
Click below to follow HuffPost Australia on Snapchat!