If you've been thinking of getting a snip or refreshing your colour, think about booking into any Aveda salon around Australia on Tuesday the 4th of April.
The beauty brand is holding a national fundraising event, Appointments For Clean Water, and on that day and when you book into an Aveda salon or spa -- so consider a skin or body treatment, too -- all proceeds from your service will go to Wateraid -- a local non-profit organisation that transforms communities by improving access to safe water, hygiene and sanitation.
Think about it. You're booking in for a service you'd be having done anyway, but your money is going to help thousands in need. Not surprisingly, the hair and beauty industry relies heavily on the use of clean water.
"Clean drinking water is easy to take for granted but it is a luxury that not all people have -- there are around 315,000 children who die every year from diseases caused by dirty water and poor sanitation," Clint Piper Aveda General Manager for Australia and New Zealand told The Huffington Post Australia.
It is estimated that approximately 780 million people on earth who do not have access to clean water.
"As a result Aveda partnered with WaterAid four years ago through our annual Earth Month Campaign as we wanted to reduce this crisis by working with the organisation to improve access to safe water, hygiene and sanitation in the world's poorest communities," Piper said.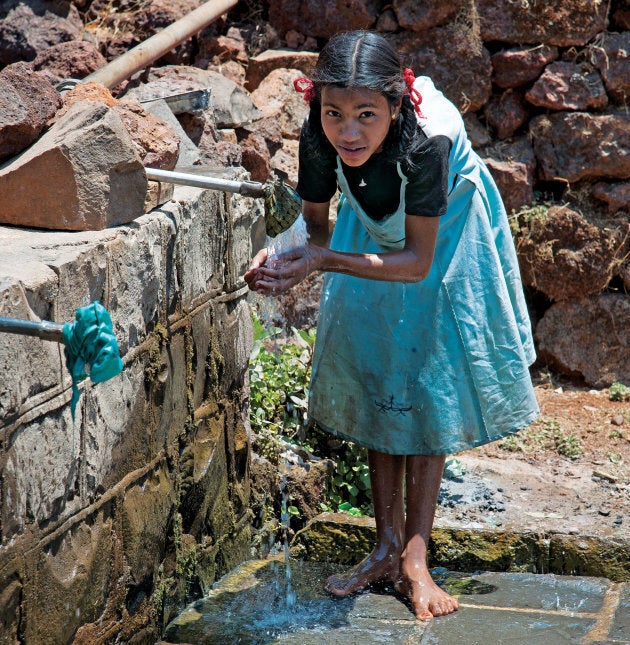 "Consumers are now realising that beauty habits and the beauty products they use contribute to our impact on the earth -- this can be from taking a shower, brushing your teeth or styling your hair. Without water we wouldn't have a beauty industry or income. By cutting down your shower by 3 minutes every day, we can save 4,000 litres of water a year per person."
In fact, Aveda's Shampure Dry Shampoo and Thermal Dry Conditioner were designed with limiting water use in mind -- the two step process essentially cleanses and conditions hair without any water at all.
Aveda has 175 salons around Australia, and you can find your local one on their website.
If you can't make to an appointment, consider grabbing an Earth Month candle. The price is $19 and the funds go to WaterAid, too.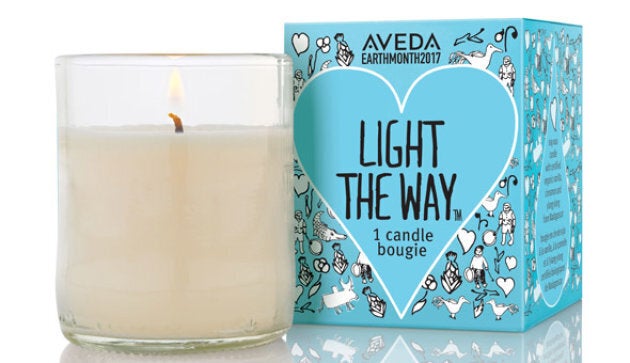 Giving back is something Aveda has always been big on.
"Aveda remains driven by the Mission created by our founder, Horst Rechelbacher -- he wanted to create products that were safe for the hairdresser, their guests and the earth," Piper said.
"We aspire to benefit the world we live in through our commitment to using high levels of recycled content in our packaging, using naturally derived ingredients whenever possible, sourcing key ingredients 'from soil to bottle', working with local communities and supporting organic agriculture by our use of organic essential oils. We were also the the first beauty company manufacturing with 100 percent certified wind power at its primary facility and are committed to innovating and developing systems that take continuous life cycle strategies into account."
Let's hope we see more global beauty brands follow suit.
ALSO ON HUFFPOST AUSTRALIA