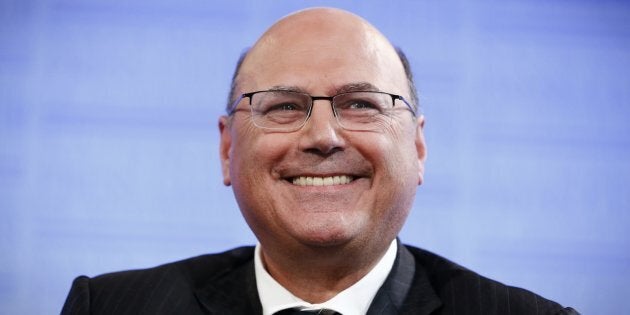 CANBERRA -- The federal science minister just threw some not-too-subtle shade at a few of his parliamentary colleagues, likening climate change sceptics to anti-vaxxers and saying many had a "lack of respect" for facts around science.
Senator Arthur Sinodinos gave a speech at the National Press Club in Canberra on Wednesday, his first since being named Minister for Industry, Innovation and Science in January. The federal government this week launched its National Science Statement, and much of Sinodinos' long speech focused on Australia's science priorities, and the links between science, education and the economy.
"Increasingly, there has emerged a lack of respect for the scientific method in some quarters. We see the conclusions of experts being cast aside, in favour of ideological positions and selective use of facts," Sinodinos said.
"Denying the threat of climate change is a well-worn example; however, rejecting vaccinations – at the risk of children's lives and public health -- resurfaced just this month. The only credible response to these positions is scientific fact. And more research, and more innovative thinking. This is why innovation and science are more important than ever."
This part of the speech is obviously aimed squarely at One Nation, with Senator Malcolm Roberts focusing much of his time in the federal parliament with disputing climate change data (see here, here, here, here, here and here, among others).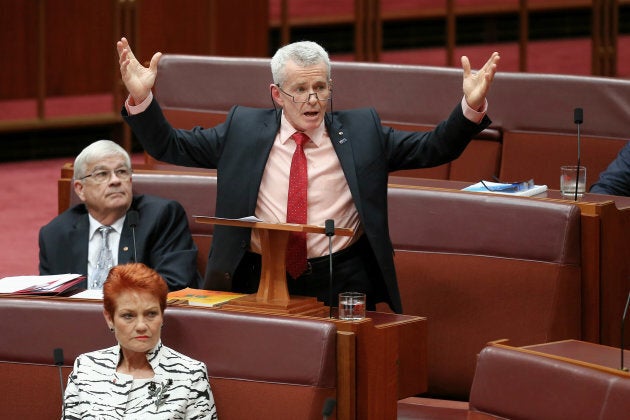 The party's leader Pauline Hanson also recently came under fire for comments about vaccinations; Hanson has previously linked vaccinations to autism, and just this month, said parents should "go out and do their own research with regards to [vaccinations]" because they can "have an effect on some children".
However, we should also point out that Sinodinos recently called One Nation "more sophisticated" today than they had been in the past, in defending the WA Liberals' controversial preference deal with the far-right party. Those comments came before Hanson's latest vaccination quote, so he may have changed his tune since he praised One Nation.
"Eras are so often defined by their scientific advances -- and in turn, science is defined by the challenges of the day... Science doesn't exist in a vacuum, so it's worth taking a moment to consider the context surrounding science in Australia today," Sinodinos said in his speech on Wednesday.
"To that end, I'd like to start by reflecting on our current economic setting: to define the
challenges we all face; and explore the reason why, no matter what industry we work in,
innovation and science are indispensable tools in overcoming those challenges."
Roberts seemingly bristled at the link Sinodinos drew, firing off a series of tweets after the speech, and promising to bail up the Science Minister to chat about climate science.
Click below to follow HuffPost Australia Politics on Facebook!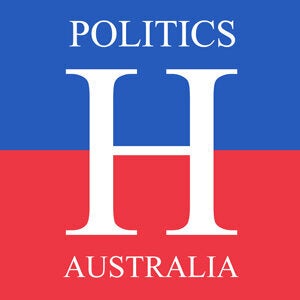 ALSO ON HUFFPOST AUSTRALIA