LGBTQ rights advocates are calling on South Australia to follow suit, labelling the case law "draconian" and "horrific" for the historically progressive state.
"It's specifically targeting sexuality," the Chair of the South Australian Rainbow Advocacy Alliance, Andrew Birtwistle-Smith explained.
"It's pretty poor and quite embarrassing given that South Australia used to be at the forefront of supporting LGBTQ people.
"It sends the message that the LGBTQ community is less important, when a life can be taken and the attacker can use this draconian law to lessen their defence."
Known in legal circles as the 'homosexual advance defence', it is a legal defence used to argue for downgrading a murder charge to manslaughter, based on the concept that the killer was "provoked" into murder due to sexual advances by the victim. The advances do not need to have been forceful or violent to justify the defence and allow the defendant to avoid a life sentence.
It stems from the defence of provocation, which is essentially the argument that the defendant was provoked into killing their victim by an act that would cause a "reasonable person" to temporarily lose self-control such that they strike out and kill the provoker.
There is no legislation referring specifically to a gay panic defence, but through precedence it has been instituted into case law.
It sounds like a hangover from a previous, homophobic era when sex between two men was illegal, but it actually has a much younger history than you might think.
Yeah, I killed him, but he did worse to me ... He tried to root me.' --Malcolm Green, 1993
Malcolm Green was charged with the murder of his friend, Donald Gillies, in 1993.
The 22-year-old told the court that Gillies had come into his bedroom after a night of drinking, climbed into his bed and made sexual advances towards him.
Green says he punched his friend roughly 35 times, "until he didn't look like Don to me". Then, he stabbed him 10 times with a pair of scissors and smashed his head repeatedly against a wall, a crime-scene examiner said.
When he handed himself in, he reportedly told police "yeah, I killed him, but he did worse to me... he tried to root me".
This decision effectively instituted the gay panic defence into national case law.
In the most recent use of the gay panic defence in South Australia, Michael Joseph Lindsay was found guilty of murdering Andrew Negre in Adelaide in April 2011 and received a 23 year conviction.
Last year, Lindsay was granted a retrial overturning his murder conviction after the High Court ruled that the gay panic defence could still be used in South Australia. His case for appeal is still before the courts.
Tasmania became the first state to amend its provocation defence legislation in 2003, essentially preventing the gay panic defence from being used.
Victoria and Western Australia followed suit in 2005 and 2008 respectively.
The ACT and the Northern Territory made amendments to their legislation, which effectively precluded the use of the gay panic defence.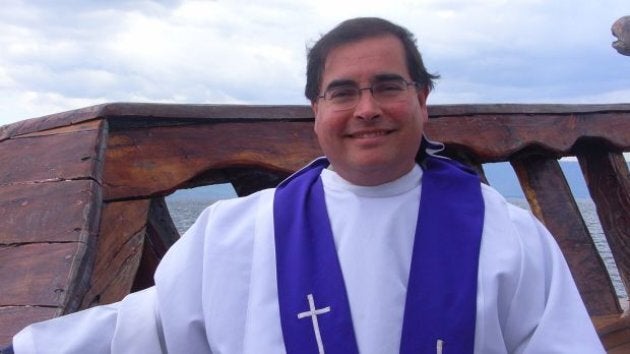 Father Kelly's petition to can the Queensland legislation on Change.org garnered almost 300,000 signatures in the lead up to Tuesday's bill passing through Parliament.
New Zealand, Britain and California have all scrapped their gay panic laws, although many states in the United States still have the archaic legislation.
South Australia has a strong history of advocating for the LGBTQ community.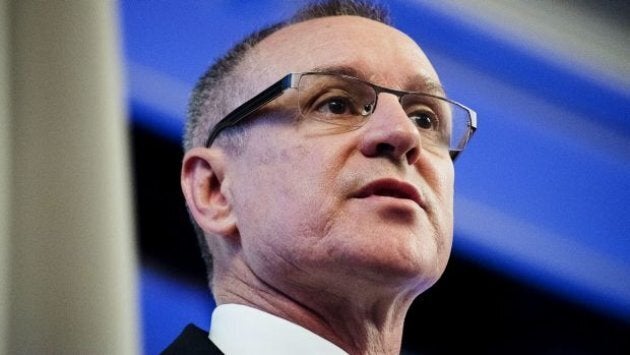 In November last year, Premier Jay Weatherill made history when he formally apologised to the LGBTQ community of South Australia for previous discriminatory policies, saying such laws "diminish us by saying effectively there are certain people who deserve to be treated differently, whose relationships are worth less, whose families should not exist".
South Australia has conducted a review of all its laws which discriminate against the LGBTQ community -- a review which has led to the recent implementation of legislation allowing same sex couples equal access to IVF and unpaid surrogacy as heterosexual couples. The process to register a change of gender has also been simplified.
But LGBTQ advocates say it's taking far too long for the Government to act on the gay panic defence.
"The Government, particularly in the last couple of years, has been quite open, supportive, and committed publicly to addressing discrimination of the LGBTQ community in the state," Birtwistle-Smith said.
"But there hasn't really been a strong public commitment expressed that they will act on this particular draconian piece of legislation.
"We call on the Premier to make a public announcement that they put a time on it saying they will appeal the legislation."
The South Australian Law Society has controversially argued against amending the legislation, saying it could open the way for the removal of the provocation defence altogether, which would damage the case of victims of domestic violence who kill their abusers.
"I can't imagine in South Australia a jury finding the provocation defence is acceptable where someone has accused someone of being a homosexual," criminal lawyer and chairman of the SA Law Society's criminal law committee Craig Caldicott told the ABC.
In a statement to The Huffington Post Australia, the President of the Law Society of South Australia Tony Rossi said he believed there was "scope" for reform but the provocation legislation should not be abolished altogether.
"It's regrettable that the partial defence of provocation has been misleadingly labelled the 'gay panic' defence it applies to a much broader range of circumstances," he said.
"It is important to note that a successful application of the partial defence is still an unlawful killing and will lead to a manslaughter conviction, which remains a very serious offence."